Color me prescient — Woodward in the crosshairs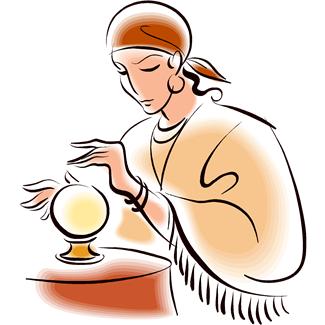 Yesterday, regarding Bob Woodward's openly stated claims that Obama's White House bullied him and that Obama's conduct amounts to madness, I made this prediction:
Woodward is very much mistaken if he thinks the current generation of media types will support him in the long run, if he continues to attack Obama.  If he doesn't step back and start to toe the party line, the Obamabots in the media will shred his reputation, blackmail him (if they can), and generally reduce him to Sarah Palinesque pariah status.
Honestly, it wasn't that impressive a prediction because it falls in the same category as predicting that the sun will rise tomorrow in the east or that water will . . . wait for it . . . flow downhill.  Still, to the extent I made a prediction, I'm pleased to report that I was absolutely correct.
Obama "senior advisor" David Plouffe went on Twitter to say that Woodward has become too old to matter.  Other current generation reporters, the ones who confuse sycophantic propaganda with old-style investigative reporting, were equally vicious and/or dismissive of this one-time journalism icon.
Though no one's disputed Woodward's reporting, the media's Cult of Obama began pushing back against the Watergate legend even before he dropped the bomb last night that he had been threatened by a top White House official.

But when that news hit, many in media immediately chose to protect Obama by ridiculing Woodward, questioning his motives, and/or dismissing his reporting.

Meet the members of the Cult of Obama…

Politico White House reporter Glenn Thrush:

Wonder if Woodward has humped up his book sales from GOPers, ie Amity Schlaes
— Glenn Thrush (@GlennThrush) February 28, 2013

—

BuzzFeed's Ben Smith:

Wish I could claim credit for this observation by a friend: "In which Bob Woodward shows he too can master the new media landscape"
— Ben Smith (@BuzzFeedBen) February 28, 2013

—

Atlantic's Jeffrey Goldberg:

Hezbollah is intimidating. Gene Sperling writing, "I think you will regret staking out that claim" is not intimidating. cc: @buzzfeedben
— Jeffrey Goldberg (@JeffreyGoldberg) February 28, 2013
The above is just a small sampling of the media push back against once of their own who "went rogue."  You really need to read all of them to understand how quickly a Democrat icon can become Sarah Palin if he is deemed a heretic.  (And I use the word "heretic" deliberately, with all its religious connotations, because what we're seeing here is a religion, with Obama as the God-head.)