Obamacare seen through the prism of Cold War jokes about life in the Soviet Union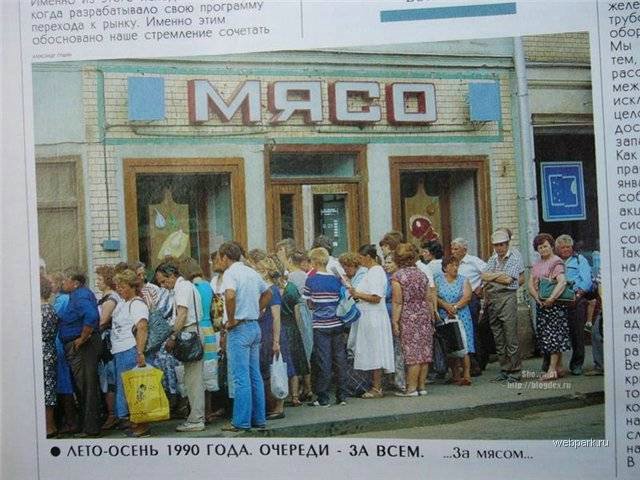 During the Cold War, there were two types of jokes about the Soviet Union: those told within the Soviet Union about how bad life was there, and jokes told outside of the Soviet Union about how bad life was there. Americans told the jokes with gusto. Secure in their freedom from a totalitarian government's constant surveillance, and rejoicing in the overflowing shelves of a free market economy, these jokes reminded Americans that their political and economic systems were indeed superior.
As we work our way through the second decade of the 21st Century, however, those old Soviet jokes are becoming eerily apposite – not to describe Putin's Russia (although the surveillance state jokes still have their place), but to describe Obama's America. Thanks to our newly acquired knowledge about the way the NSA and other government entities have turned America into a surveillance state (which implies a very short journey to a full police state) and thanks to the burgeoning economic disaster that is Obamacare, we're now the Soviet joke.
To prove this point, I've copied below myriad Cold War-era jokes, some of which I remember from my childhood, some of which I culled from Cold War-era joke books, and most of which came from my readers (with special thanks to Zombie, who came through with a mother lode of jokes). When I say copied, I mean it: they're there verbatim, with their original Soviet references. The only changes I've made have been to use strike-throughs on those Soviet references and replaced those words with more appropriate "Obama's America" references.
It's sad how well the jokes work as rewritten. People shouldn't just be saddened, though. They should be outraged — and this outrage should lead to action. As Mary Theroux of the Independent Institute said at a luncheon I attended today, it was collective outrage that started in a Polish shipyard that finally brought down the Soviet Union.
And now, the jokes:
On a bitterly cold day in Moscow Washington, D.C., word has gone out that a store has received a shipment of food supplies an Obamacare Navigator has a functional computer. People start lining up early. Soon, the line doubles around the block. After a couple of hours, an official emerges from the store office.
"Owing to the Zionist-dominated American Tea Party interference with Soviet Obamacare concerns, supplies are slightly more limited than we had originally anticipated. All Jews Tea Partiers must therefore leave this line."
Grumbling, but unsurprised, the Jews Tea Partiers head home empty-handed.
The sun rises in the sky, but gives no warmth. Another couple of hours go by, and the same official comes out.
"The Americans Tea Partiers were worse than we thought, and our supplies are more diminished than we realized. All of those who do not belong to the Communist Party Democrat Party must leave this line."
Disgruntled non-Party members head home, leaving only the hard-core Soviets Progressives waiting for food.
The sun begins to set. The cold becomes worse. The Party members Progressives huddle together, trying to get warm. At long last, after they've spent eight or ten hours waiting, the official emerges from the store one last time.
"We regret to announce that American Tea Party depredations were so great that we have no food supplies Obamacare policies available today. You must all go home."
As the Party members shuffle away into the cold night, one loudly says to the other, "Those damn Jews Tea Partiers! They get all the luck."
***
First Communist Progressive: Come the revolution, we'll all be driving Rolls Royces have "Cadillac" health insurance plans.
Second Communist Progressive: But I don't want to drive a Rolls Royce a Cadillac health insurance plan.
First Communist Progressive: Come the revolution, you'll have to want one.
***
A foreign Republican delegation showed up unexpectedly at a collective farm the office of Health and Human Services. There was no time to prepare. After they left, the Chairman of the collective farm called the District Party committee Kathleen Sebelius called the White House. "You didn't warn me in advance, so they saw everything, the ruined cow sheds antiquated computers, and all the dirt brain-dead programmers, and all our misery and poverty."
"Don't worry," the Party secretary White House said.
"But now they will tell about it all over the world."
"Let them indulge in their usual slander," the Party secretary White House said.
***
Stalin Obama summoned Orlov Jay Leno and said, "I have heard through informers that you are telling jokes about me. It's treasonous!"
"What exactly do you mean?"
"I am the Great Leader, Teacher, and Friend of the people!"
Orlov Leno thought for a while. "No, I haven't told anybody that joke yet."
***
A Russian woman walks into a store an Obamacare Navigator's office. "Do you have any meat health insurance policies?"
"No, we don't."
"What about bread a list of doctors who will treat me anyway?"
"We only deal with meat Obamacare policies. Across the street is the store with no bread doctors."
***
In a gulag federal prison, two inmates share their experience.
"What did they arrest you for?" one of them asks. "Was it a political offense, or a common crime?"
"Political, of course. I'm a plumber computer programmer. They summoned me to the District Party Obamacare exchange headquarters to fix the sewage pipes computer program. I looked and said, 'Hey, the entire system requires replacement.' So, they gave me seven years."
***
One day, far in the future, a boy in Moscow New York asks, "Grandpa, what is a 'line'?"
"A line? I will explain. You see, many years ago, in the bad old days, there was not enough meat in the stores, so people stood in long rows at the stores' entrances and waited, hoping some meat would appear on sale. That was called a 'line.' Do you understand?"
"Yes, Grandpa. But — what is 'meat'?"
***
Okay, this one doesn't relate directly to either Obamacare or surveillance, but it's so apropos, I just had to include it. It is, after all, the perfect metaphor for the Obama media:
To alleviate the perennial shortages of butter, The Politburo of the Communist Party ordered the Soviet scientists to develop a technology for converting shit into butter, and to complete this project on or before the anniversary of the Great October Socialist Revolution. After six months of work, the Politburo demanded an interim progress report. The scientists reported that they had achieved a 50% success. The party requested elaboration. The reply from the Academy of Sciences explained, "One can already spread it, but not yet eat it."
***
A Muscovite Manhattanite goes to the Obamacare Navigator's office to fill out a form for fixing the decayed wiring in his apartment getting insurance through the Obamacare exchange.
The official navigator looks through his calendar and says, "Three years from today."
The man asks, "What time?"
The official naviagor looks at him with a puzzled expression on his face. "What possible difference can the time make if it's three years from today?"
"Because the plumber is coming I have my first doctor's appointment in the afternoon."
***
A Soviet labor official Democrat Senator up for reelection is sent by Moscow the DNC to British labor leaders in London his state Democrat party for a round of talks. As he delivers the party line on the issues at hand, one of the Laborites local Democrats interrupts and says to the man, "Look, you're among friends here. Just say what you think." The Soviet official Democrat Senator pretends not to hear and continues with his programmed remarks. "Enough," says the trade union rep local Democrat. "We know what Moscow the White House, the DNC, and the media thinks. Don't you have an opinion of your own?" "I do," says the man, "but I don't agree with it."
***
At a Moscow May Day parade in the mid 1930s the mandatory celebration for Obama's fourth inauguration, a very old Jew man carried a sign that said, "Thank you, comrade Stalin President Obama, for my happy childhood!"
A Party Progressive representative approached the old man. "What is the meaning of this sign? Everybody can see how old you are — when you were a child, comrade Stalin President Obama was not yet even born!"
"Precisely," the Jew man said.
***
A Russian, A Frenchman and an American Progressive, a Republican, and a Libertarian are shipwrecked on a desert island. For weeks they barely survive, half-starved, eating only whatever washes up on the beach.
One day they find a magic lamp on the sand and when they rub it, a genie pops out and grants each one of them a wish.
The Frenchman Libertarian says, "I wish to return to France Idaho, where we have the best food and the most beautiful women in the world!" And Poof! he disappears and returns to France Idaho.
The American Republican says, "I wish to return to the good ol' USA, where have more money and more time-saving gadgets than anywhere in the world!" And Poof! he disappears and returns to America.
The Progressive, a hardcore communist, says, "Those others were greedy and lazy. A hard life is good for a man's soul! So I prefer to stay here, hungry and without possessions, on this desert island."
"If that's the case," says the genie, "Then what is your wish?"
"Well, I'll probably get a little lonely, so my wish is — that you bring those other guys back here for company."
Poof Poof!
***
And a Soviet-style joke that came to me ready-made, without the need for strikethroughs and interlineations:
A loyal Party Citizen in Chicago spends two days nonstop on his computer trying to get Obamacare coverage for his family.
When he finally succeeds and discovers the price of his premiums and copays, he is shocked and angry. He rushes out of his Park Avenue apartment and begins screaming at the top of his voice, "Obama is an incompetent idiot fascist!"
Immediately, an NSA satellite homes in on his location and a Department of Homeland Security SWAT team swoops down on him, tasering him into submission between rifle butts to the stomach and kidneys.
When the disgruntled Party Citizen wakes up on a gurney in the Obamacare hospital corridor, he is informed by the Local Party Boss that the recently remade U.S. Court System will charge him with two crimes.
"What are those", he asks? "
"Insulting our Dear Leader and revealing state secrets", came the reply.
***
And another Soviet-style joke that came to me ready-made:
A visiting tourist stopped at the corner Moscow newsstand to purchase a paper. He sees that there are three choices. "I can't read Russian," he confesses to the vendor, "I just want one as a souvenir." He points to the largest stack of papers, unsold. "Which one is this?"
"Oh, that's Pravda", the vendor says. "But you don't want that one."
"Why not" asks the tourist.
"Because it does nothing but parrot the party line, and is filled with lies, half-lies, and deceptions," the vendor explains. "We refer to it as the 'Russian New York Times'."