Is it really time for a penguin Santa?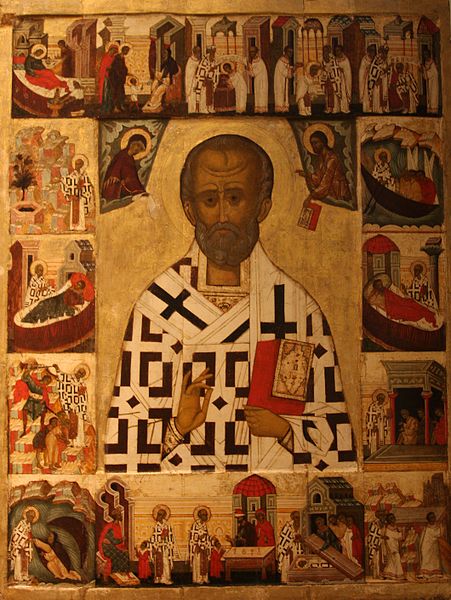 I always find it funny when people claim that an image of Christ appeared in their tortilla or the mildew on their bathroom wall, because these images invariably look like the imagined Christ from 15th century northern European paintings.  At a guess, Christ was dark (Semitic looking) not fair, but everything else is unknown and, in this life, unknowable.
The intersection between pop culture and actual history (known and unknown) has now hit Christmas:  a black gal thinks it's time for Santa to be de-humanized into a black-and-white penguin so that no particular racial group in America feels slighted by that embarrassingly white Santa we currently have.
My feeling is that, if that gal wants to market a line of black-and-white Santa penguins, more power to her, and I hope she profits from her efforts.  St. Nick was born a Greek, and was almost certainly neither black nor white himself (probably just swarthy).  He would surely be as amused about a penguin Santa, as he would be about his American incarnation as a fat, red-clothed, white-bearded white man who drives a flying sleigh and slides down chimneys.