Back to School Open Thread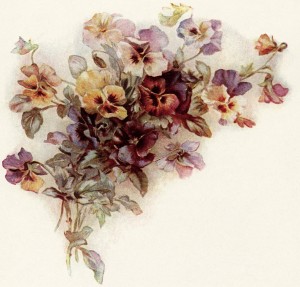 Winter break this year was very pleasant.  As I may have written before, while I'm not a big fan of small children, I really like teenagers, especially the teenagers my kids bring home.  We live in a tight-knit community and my house is often a gathering spot for the kids in the neighborhood.  When our pool is non-operational (as it is every winter), the kids swarm my living room for old-fashioned parlor games and new-fangled board games.  (My favorites are Telestrations, the Telephone Game Sketched Out!
, The Resistance
, and Quelf Board Game
, all of which make me laugh.)  Nicely, the kids always ask me to play, and genuinely seem to want my participation.  Playing board games turns out to be one of the few things I'd rather do than blog.
Still, the kids are back in school, and Mr. Bookworm is almost back at work, so the house is almost back to me.  Since I'm a person who enjoys solitude, despite being quite gregarious, I can't wait until it's just me and the dogs (and the computer, of course).  When I'm alone, I can think.  I haven't had any thoughts yet, but I've saved up other people's thoughts for you:
The DiploMad is just like me, only smarter, more articulate, and with more real world experience.  But other than that, I would have written this post about the state of the world as we enter 2014.  (Hat tip:  Tom Elia.)
Mike McDaniel is always kind enough to say that I gave him the idea for a post.  Reading his post about non-falsifiable and infallible theories (such as guns and global warming), it's quite clear that he didn't need me.  He's brilliant enough on his own.
Speaking of non-falsifiable theories, fellow Watcher's Council member Simply Jews has a scathing indictment about the BBC's approach to reporting on climate change — and even located its Ground Zero for scientific ignorance.
Those Americans who still think feminism is about equal pay for equal work need to understand that, nowadays, it's about postcolonial milk.  This is the horror that academia has wrought on a legitimate demand, one stretching back centuries, that women not be denied education and opportunities on the sole ground that they are women.
I'm beginning to understand Obama's approach to Obamacare.  Because it bears his name, it's his law, and he can therefore do whatever the heck he wants with it.  Constitutional rules about the separation of powers — especially lawmaking versus executive — are for the little people.  A man of Roman columns and control over the oceans is not (in his own mind at least) a little person.  (I bet if you ask him, he explain that he brought about the polar vortex to impress upon Americans that global warming means climate change that freezes 90% of the U.S.)
If Pope Francis doesn't make Asa Bibi a worldwide cause célèbre, he may well be the Leftist shill the Leftist shills think he is.
I may not be financially savvy, but when I've seen articles about Obama policies once again forcing banks to make bad loans so that poor risk people can buy real estate, I think "Hey, we're heading for another housing market crash."  I'm not the only one thinking that.  Add to that the Feds' money printing, which has created a stock market bubble based not on value but on paper money, and I foresee a recession that will make 2008 look cute by comparison.
The War on Poverty is over . . . and poverty won.  This fifty year failure is an indictment of government market management, but nobody's paying attention.
Okay, I've now depressed myself.  I'm going to walk the dogs.