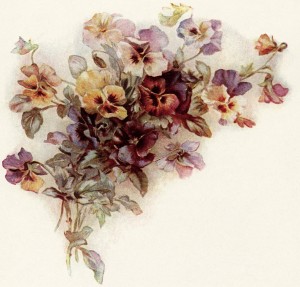 When I lived in England, though I neither smoked nor drank, I enjoyed hanging out in pubs.  They were congenial places where one could get a good game of darts (good for me, especially, because of that not-drinking bit).  Apparently pubs aren't that much fun anymore, and the Brits can thank Labor for that.  Frankly, there are a lot of things that the Brits can "thank" Labour for, including the fact that the most popular boy's name in England is Mohamed — and Mohameds aren't known for hanging out in pubs making friends with the locals.
***
I was speaking with a neighbor today about Common Core.  It's so bad in Marin that, between the bullying (yes, peaceful Marin middle schoolers, especially those from the most liberal enclaves, are fearful bullies) and the curriculum disaster, she's now home schooling her middle schooler.  I know she wouldn't read what Ace wrote about the disaster that is Common Core, because she still thinks she's a liberal, but she'd certainly agree with him if I could get her to read it.
***
If you're wondering what happens as Leftists make ever greater inroads into every facet of American culture, you need look no further than this story telling the terrible fate of a journalist who dared to point out that a transgender ex-man, current sort-of woman was also a liar.
***
When I was a young lawyer, a study came out about the fact that plaintiffs in mass disasters (such as a bus or plane crash) had different outcomes depending upon the speed with which they settled (or didn't settle).  Those who settled immediately got less money, but recovered quickly and got on with their lives.  Those who insisted on going to trial got more money, but recovered slowly and badly, and couldn't get on with their lives.  These results were the same regardless of the relative severity of their injuries.  That is, a severely injured person who settled quickly would still do better than a less injured person who insisted on going to trial.  I thought of this study when I read about the perpetual victim status of the so-called Palestinian refugees who have been refusing to settle since 1948, and who live in abysmal conditions for that reason.
***
And speaking of the perpetual Palestinian victims, the problem really isn't Israel; it's the Arabs (and Muslims).  Their fanatic antisemitism is a symptom of deeper dysfunctions and an excuse for refusing to confront them.
***
When I took First Aid classes, I was told never to use a tourniquet.  Two recent wars have now taught us that this rule should only apply when there will be a long period between on-the-scene treatment and actual treatment.  Otherwise, why yes, tourniquets are a good thing.
***
Let's see:  Wendy Davis lies (although it's sexist to point that out); Wendy Davis doesn't understand the First Amendment and has a low threshold for criticism; and Wendy Davis thinks that she, whose only "hardship" was a young marriage and early divorce, understands suffering in a way that her Republican opponent doesn't.  Or, as she says, he can't speak about her lying and paranoia because he "hasn't walked a day in my shoes."  She's right too.  Greg Abbott hasn't walked a day in anybody's shoes — because he's a paraplegic.  Neo-neocon has more, much more, on what this says about Davis and modern feminism.
***
Keith Koffler nails everything that's wrong with the super-secret, star-studded, self-indulgent birthday party that Moochelle Obama threw for herself.  When I turned 50, I bought myself some chocolate Haagen Daaz and a good book, got extra kisses from my kids, and took my Mom out to lunch.  It was a good day.
***
Finally, I want to introduce you to a website that you'll like:  Election Projection, which is Scott Elliot's baby.  He does a great job of analyzing probable election outcomes and, as he can prove, predicts them with remarkable accuracy.