Wednesday afternoon quick hits (and Open Thread)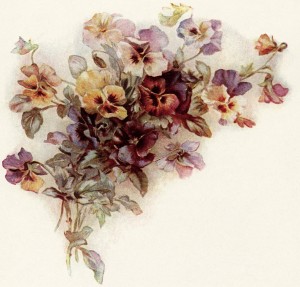 It's raining!!!  In California, that's cause for celebration.  Rain in Marin doesn't mean it's raining elsewhere, but it certainly matters to use Marin-ites — we have our own reservoir system, so we're wholly dependent on local rainfall.  Ironically, the rain is slowing down our major yard renovation, and we have to get that renovation down before April 1, when rationing kicks in (and rationing will happen unless we get enormous amounts of rain).  Sigh.  To ever silver lining, there seems to be a cloud.
***
Since I'm on the subject of weather, here's a two-fer about the grand hoax that is climate change. The first, from American Thinker, provides compelling evidence that every single carbon centered computer model about the climate has proven to be wrong. Not just sort of wrong, mind you, but absolutely, completely, super-duper wrong. Climate theorists are now blaming volcanoes for the warming failure, but they'll blame anything, won't they? If you have a non-falsifiable doctrine, you can always blame external forces for your doctrine's inevitable failure.
***
I've also got three great articles about Israel. The first looks as all the wonderful things going on in Israel despite the world's efforts to squash that tiny, brilliant nation. The second looks at the grotesque hypocrisy that sees gay rights advocates champion Palestinians at the expense of Israel. The third looks as the fact that Israel stands poised to save Syrians, the rest of the Middle East, and perhaps the whole world, from the unfathomable danger of a nuclear Syria.
***
Traditionally in America, a state attorney general is sworn to uphold the laws of the state. After all, if the AG doesn't do that, what's his purpose? He's there to represent and ensure the stability, reliability, and credibility of the law.  If he doesn't carry out that task, he just becomes another functionary in a banana republic. And that banana republic status is precisely what U.S. Attorney General Eric Holder dreams of, for he has instructed state AG's to ignore any law that supports traditional marriage.
***
I've written here frequently about the lunacy that is the modern American college or university. This is a subject that exercises me a great deal because I have two children heading towards college in the next few years. As many Americans do, I'm deeply offended by the cost of college, especially the cost of the once prestigious liberal arts colleges back East. It's insane to spend or borrow $250,000 so that your child can move into your basement and become a barista. In a changing world, colleges have actually changed in the wrong direction.  They've turned away entirely from educating young people to become useful and productive citizens.
What colleges have done, instead, is train youngsters to become lunatics, which is my second reason for being upset about modern American higher education. Last week, Bruce Bawer warned about a lunatic Leftist at Harvard. This week, Chicks on the Right warns about a whole cadre of potentially violent lunatic Leftists as Dartmouth. I don't think it's any coincidence that this collection of young people expensively unmoored from reality comes from deep within the fever swamps of the gay rights movement.
I'll say here what I always say: I believe that the government should stay out of people's bedrooms. I believe that gay people should be free from discrimination, harassment, violence, etc. I believe that the heart loves where it will. But let's get real here: These loony-toonz aren't about gay rights.  They are about using the gay agenda as a wedge issue to destroy America as a free-market, individual-centered society, and to replace it with a hard-core centralized government and a socialized economy. I wonder if these "idealists" have any inkling that, when/if they've finally achieved their agenda they'll meet the same fate that leading-edge revolutionaries always experience, whether in 18th Century France, or Russia, or China:  The new statist government identifies them as troublemakers and kills them first.
***
My sister lives in Oregon, a state that has as its primary goal the creation of happiness. We've talked before about the fact that a state can impose "happiness" only if it first has the right to define "happiness."  The reality, is that there's only a slender likelihood that the state bureaucrat's idea of what constitutes "happiness" is the same as your idea.  Moreover, if not everyone is happy — and no one can ever be — the situation is ripe for constant revolution. Still, Oregon tries. The libertarians on the Eastern side are constantly besieged by the statists on the Western, coastal side, who have turned Oregon into one of the most heavily regulated, and least economically successful, states in America. (For more on happiness, at a deep, philosophical level, rather than at a pop-culture, "everything is free" level, check out Happiness Is a Serious Problem: A Human Nature Repair Manual
.)
***
And finally, knowledge that I gleaned in my youth catches up with the present. I've written before about my years at Berkeley, when I socialized with ultra-Leftist professors who lived in lavish houses in the Berkeley hillside, all of which seemed to be tended by Hispanic maids and Japanese gardeners. These effete, armchair revolutionaries enjoyed their Marxism because they lived on the straining back of the servant class.
That was a long time ago, but one modern-day Leftist has finally admitted that, yes, needing servants is precisely why the Leftist idle rich are so gung-ho about illegal immigrants:
As a friend of mine said after watching that, "If a conservative of any stripe were to insinuate undocumented workers were all gardeners, landscapers, and hotel workers the race card would have been played before he could even finish the sentence."