Thursday afternoon round-up (and Open Thread)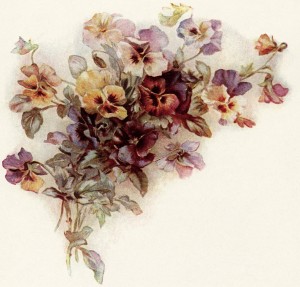 Yesterday, I was in a blogging frenzy.  Today?  Not so much….  I'm a little depleted after having spent more than an hour trying to reach someone at the Social Security administration to resend my mother's tax info, which had gotten lost in the mail.  The first half hour was spent trying to figure out how to connect to a human.  The rest of the time was spent waiting to speak to the human.  If this was a business, I'd cease doing business with it.  But it's not.  It's a government monopoly and I was trapped.  Sheesh!
I wish I had known beforehand that, today and tomorrow only, I could download for free Dennis Koller's The Oath
. At least I would have been able to while away pleasant my time on hold (although it was hard to concentrate on anything because the SSA has the worst, most crackly, most poorly chosen "hold" Muzak ever created).
***
One of the hallmarks of tyranny is the attitude that "the end justifies the means." With this attitude, you give yourself a carte blanche to do anything you like, far from petty little things such as due process, rule of law, morality, decency, etc. That's why Jamelle Bouie thinks it's just fine that D.C. Mayor Vincent Gray engaged in unabashed campaign financing corruption — it was for the greater good. If I ever get stopped by a cop for rolling through a stop sign, I'm going to tell him it was for the greater good, since hypermiling, which includes using as few stops and starts as possible, helps save the environment. Yeah, that should get me out of a ticket.
***
Harry Reid's increasingly unhinged attacks on the Koch brothers are disturbing at two levels. First, as I mentioned, they're unhinged. Reid has gone from malevolent and corrupt (only corrupt career politicians become multimillionaires, as he did) to insane. Someone ought to reach out and help him before he needs a straitjacket and padded room. Second, no one is going to help him, because his insanity is representative of the Democrat party as a whole. The whole party has run itself off the rails — and since the lunatics are in charge of the asylum, the madness just keeps rolling. It's not "Laissez Les Bon Temps Roulez," it's "Laissez En Temps Fous Roulent."
***
I'm impressed that American businesses still have the capacity to be "stunned" (The Hill's words) by Obama's announcement that he's going to create a rule mandating overtime pay for management level employees, something that will devastate American productivity. (No kidding. I've worked in enough offices to know that the energy in the offices comes from striving mid-level management and executives seeking bonuses, promotions, pay raises, and fame through overtime work.) Obama has attacked businesses from his first day in office. Wouldn't you think that they'd be used to it now?
***
The only difference between Obama and Nixon is that Nixon had a hostile press corps — something that arguably saved America as a constitutional republican democracy. Our generation isn't so lucky.
Obama also has the advantage of an utterly compliant Congress, with complete Dem control in the Senate and complete RINO/Dem control in the House.
***
In my blogging frenzy yesterday, I wrote that I no longer believe uncorroborated stories about incidents, either positive or negative, involving gays. Too many hoaxes, I said. And right on time comes another story about another hate-crime hoax.
***
The sexual revolution came about because of the baby boom, the Pill, and antibiotics. The baby boomers are now old and wrinkled, the Pill is being handed out to 12 year olds, and antibiotics no longer work. Regarding that last one, the CDC says gonorrhea is on the verge of going pre-modern and becoming untreatable once again.
***
There are two problems with the Associated Press. The first is that it's ubiquitous, providing "news" content for just about every outlet in the world. The second is that it's almost laughably partisan and dishonest. The only problem with that "laughable" part is that the joke is on American political discourse.
***
And why not put transexuals in the military? We've done everything else we can think of to make it an uncomfortable place for the vast majority of troops who, like most Americans, espouse a laissez-faire attitude when it comes to people's sexual orientation, but are much less comfortable with being placed at the front line of the culture wars. Our president has made it increasingly obvious that he doesn't view the military as our defense in a dangerous world; instead, it's an institution that he can manipulate to his heart's content to make it conform to his ideas about what an appropriately PC society will look like. It's not a military; it's a sociology experiment.
***
I think the new "nagging mom" meme that the Department of Health and Human Services is using in an effort to encourage young people to enroll in Obamacare is perfect. It's the visual embodiment of the Left's belief that American citizens are perpetual children who must be bribed, managed, bullied, and cajoled by their wise parents in the Democrat Party.
***
My kids have already been watching "The Story of Stuff" in high school. It's times like this that I'm grateful that they're not perfect students, paying attention to everything in class.
***
My friend Rob Miller (aka JoshuaPundit) has appropriately unkind words about Palestinian premier for life Abbas.