A random thought about al Qaeda's latest threat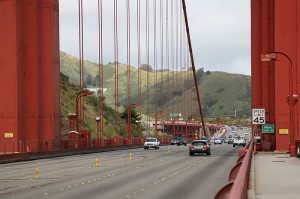 One of the things Democrats generally and Obama specifically are trying to do is to concentrate more Americans into cities.  Suburbs are seen as dangerous bastions of privilege, conservativism, individualism, and racism where people do un-green things such as driving cars to their single-family homes.  This video, for example, shows how the federal government has been attacking Westchester County, arguing that single-family houses are intrinsically racist:
We're having the same types of attacks leveled on Marin County:  Democrats in Sacramento and Washington, D.C., working with the federal courts, are trying to turn Marin into a densely populated small city, with dressed-up tenements for poor people overwhelming Marin's spacious, single-family homes.  Of course, what none of these activists considered, and what's now becoming painfully obvious, is that Marin doesn't have enough water to sustain this forced urban growth.  We single-family home dwellers spent a fortune on our properties and are having them taken away, not directly through eminent domain, but indirectly through activist legislatures and courts using the language of diversity to turn middle class neighborhoods into tenements.
To the extent that the American voting map is purple, it's because blue cities sit as fortresses in red suburbs and rural areas.  The bigger the cities, or the more cities per state, the more likely the state is to be a Blue State.
With these considerations in mind, it was with some interest that I read that al Qaeda is urging its followers to plant car bombs in American cities.  My first thought was, "I'm glad I don't (yet) live in a city."  My second thought was to wonder how many current city dwellers are going to start thinking that cities are prime targets for terrorism and that maybe, just maybe, they don't want to live in a terrorist's version of a bulls-eye.