Friday morning wrap-up and Open Thread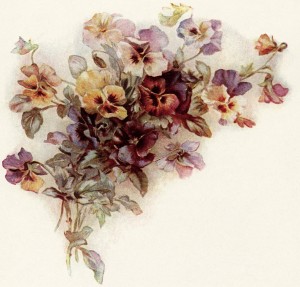 I've ranted here before about the fact that, when discussing the Left's insistence that government should be able to give the Pill to young girls, no one mentions how dangerous hormone-based birth control devices are.  It seems, though, that people are finally waking up to the fact that there's a price to pay for messing with women's hormones.
***
Walt Disney was a futurist because he believed that the future would be a wonderful time that would see Americans, and people around the world, enjoying better living through technology. Obama is a futurist too. He envisions a barren, parched wasteland with bazillions of starving people, among whom will be history professors passing judgment on today's events — hence Obama's perpetual concern with "being on the right side of history." What Obama doesn't grasp is that the world's bad actors are not futurists. They are "here and now" -ists. Putin, in true George Washington Plunkitt
fashion, saw his opportunity and took it, history be damned. What Putin understands, which Obama doesn't, is that the victors get to write the history.
***
Back in August 2008, David Goldman foresaw the Russian (and American and Israeli) future. George Bush is not without guilt on this one. America as a whole, has been naive and credulous in dealing with Putin. In 2008, though, no one could have envisioned an American leader quite as bad as Obama. Goldman's 2008 article posited Russians playing chess and Americans playing Monopoly. Obama, however, has been playing Chutes and Ladders.
***
In any event, whether the West is playing Monopoly or Candy Land, the Onion has a wonderful satirical piece in which Putin expresses his gratitude.
***
We all know (and the Left knows too) that Paul Ryan is not a racist for pointing out exactly what Obama pointed out: that American black men live within a damaged and damaging culture. Where Ryan failed, though, was his decision to bob and weave when the usual race-baiters labeled him as a racist. He apologized for being misunderstood and met with black leaders and did the usual sackcloth and ashes routine. What Ryan should have done — what every person of good will should do when the race-baiters call him names — was to come out swinging: "I am not a racist. You are the racist because you refuse to allow anyone to talk about the welfare state's massive failures. Etc." The moment anyone apologizes on this one for anything, even using the wrong punctuation, the race-baiters win.
***
On the subject of racism, affirmative action is one of those racist Leftist evils. While it may have had some merit in the first years after 1964 (and I doubt even that), it's become poison in the decades since then. For more than fifty years, it's told both whites and minorities that the latter need not try as hard because the system will raise them up anyway.  This is a terrible message. Up until affirmative action, disfavored American groups raised themselves up by working twice as hard and by competing head-on with the entrenched classes. That's the way to break racism (or anti-Catholicism or anti-Semitism). You try harder; you don't try less hard. According to John Fund, it might be that some people are finally figuring this out.
***
Incidentally, affirmative action is why Obama got elected and it's one of the reasons he will never be impeached. With that kind of job security, Obama doesn't need to work hard and can, during the hours he does deign to work, go about freely de-valuing America.
***
I liked 300. A lot. I didn't get to see the end though. With only 10 minutes to go, the liberal friend with whom I was watching it said, "This is disgusting," turned the TV off, took out the disk, put it in the Netflix mailer, and that was that. I liked the movie for precisely the reasons Andrew Klavan liked it. I also fail to see how any sequel could work. The Spartan stand at Thermopylae was a unique moment in history. Any subsequent film will just be about a battle, not about an idea.
***
My son said that kids at his school are saying that the endless coverage about the missing Malaysia Airline is to cover for the debacle (from America's viewpoint) in the Ukraine. Smart kids. The DiploMad says the same thing.
***
Daniel Greenfield has an extended, thoughtful, detailed, accurate, depressing rumination on the death cult lying at Islam's heart.