Saturday mid-day roundup (and Open Thread)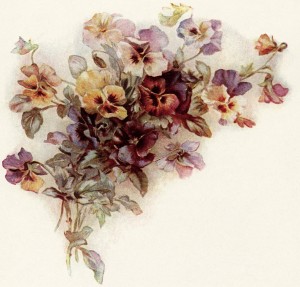 I have learned something about myself over the past 5.5 weeks:  I will never master crutches.  After all this time, I still fall going up the stairs, get vertigo going down the stairs, topple over when trying to reach light switches, get abrasions on my skin, and exhaust my injured shoulder.  My big hope for this coming week is that the doctor tells me I can ditch the crutches and use a cane or go unaided on my own two feet.  In the meantime, though, I've got stuff I want to share with you:
In 2008, Obama won in significant part by hooking up with pop culture and making himself "cool."  The implication was exactly what it is in high school:  if you hang with the cool kids, you'll be cool too.  Obama was cool because he hung with Hollywood . . . and young voters were cool because they wore Obama t-shirts.  Obama is trying to reprise that cool factor with his current campaign to get healthy young people to sign up for Obamacare.  Now that actually money is involved, I suspect he'll have less success than in 2008, when all you needed to be cool was a t-shirt and a vote.
***
When it comes to understanding how the media functions as the PR arm for the Democrat party, you can't do better than to read John Hinderaker's article describing the downstream fallout from the Washington Post's cheap and false attack on the Koch brothers. (Hinderaker's challenge to the original WaPo article is here.) Not only does Hinderaker strip bare the ugliness behind the Post's defense of its own bad reporting, he also analyzes why the Left is so obsessed with the Koch Brothers, the problems Democrats are starting to have with the "green" worldview, and the money behind the Democrats' attacks on the Kochs.
***
Two Democrat politicians, one in Arkansas and one in Alaska, have rather foolishly chosen to attack their Republican opponents for having been in the military. The GOP has done an ad highlighting these attacks and focusing on the fact that there is something honorable about having served in the military. I agree, but for me there's more than that going on.  When I think about military service, what I think about is competence and responsibility. In a society where young people avoid both — and, indeed, are encouraged by law to remain infantile until their 26 — the military forces young people to step up. I know that there are shirkers in the military, but the statistical likelihood is that someone who spent many years in the military is probably a can-do and will-do kind of person.
***
Over the years, I've written about the fact that people who support abortion use a very dishonest debate tactic when they pretend that the world is the same as it was before Roe v. Wade. The implication is that, if abortion again becomes limited to life-of-the-mother (and perhaps rape and incest) cases, young girls will be thrown starving into the streets and children will be raised with the stigma of bastardy. In a world in which single mothers are one of the fastest growing demographics, this is ludicrous. The Left also pretends that women will once again return to back alley abortions, complete with unsanitary coat hangers. Indeed, one pro-Abortion outlet is giving "cute" little coat hanger necklaces to those who donate money to the cause.
Here's something interesting, though: Just as the pro-abortion crowd lies about the world as it is, implying that unwed pregnant women will once again be driven into the snow (barefoot, of course), so too is it lying about the world as it was. Kevin Williamson finds contemporaneous evidence from Planned Parenthood itself saying that, back in the 1960s, while abortion was illegal, it was also safe — indeed, probably safer than at places like Kermit Gosnell's House of Abortion Horror.
***
J. Christian Adams asks a good question: Why does Michelle Obama's mother live rent-free in the White House? It might have made sense when the Obama's first arrived in D.C. with two fairly young daughters, but it makes no sense now. I guess, though, that Michelle loves her Mommy and wants to make sure that Mrs. Robinson also gets to enjoy the pleasures of staying in $8,000 per night suites in Beijing (taxpayer-funded, of course).
"White Trash" is not a skin color, it's a state of mind. One aspect of the WT state of mind is the person who, when he knows someone else is paying the restaurant bill, orders the most expensive thing on the menu. The Obamas are quite definitely White Trash.
***
In my real-me Facebook world, my friends still cling to the Anthropogenic Climate Change theory. In the real world, actual scientists (as opposed to PhD-holding crusaders looking for large government grants) are finally waking up and smelling the con-job coffee. It remains to be seen whether the climate-change generation is going to be able to walk away from this false God.
***
A couple of weeks ago, I said that the hate-crime hoaxes coming from the Left meant that I didn't believe a gay guy who claimed (without corroboration) that his aged Baptist minister grandfather, who had been married for 65 years, confessed on his deathbed that he was gay. Maybe grandpa did; maybe he didn't. It's just that, as I said, absent ample evidence, I don't believe the Left. In that vein, I point out that yet another hate-crime has proven to be a hoax.
***
Last week, I showed a picture of a school workbook telling students that the Second Amendment gives citizens the right to bear arms provided that the government first gives them permission to do so. Someone asked for the provenance of that image. It turns out that (surprise! surprise!) it comes from an Illinois Middle School.
***
Reading travel tips that Chinese give those of their compatriots heading to America I thought to myself, "What a nice country we have."