Grumble, grumble, overregulated, grumble, grumble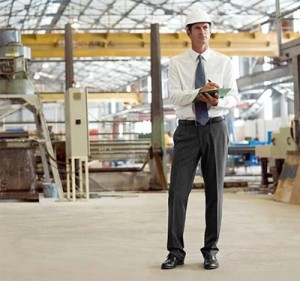 Many years ago, we were contemplating building a separate mother-in-law unit on a back part of our property:  one room, a bathroom, a little kitchenette, etc.  There were several reasons why the plan wasn't feasible, but the major one proved to be the requirement that we had to make the whole thing wheelchair accessible, something that added tens of thousands of dollars to the cost of the plan.  None of us need wheelchairs. And of course, the unit would never be open to the public, unlike a store, so we had no concern that someone needing wheelchair access would have a right to enter the property.
Even if I knew then what I know now, which is that there are times in your life when you wish you could use a wheelchair in your own home, I still wouldn't have invested tens of thousands of dollars in a relatively small project because of the off chance that, for a month or two, I might prefer getting around with a wheelchair or a walker.  If it subsequently turned out that I would permanently need wheelchair access, then — and only then — would it make sense for me to invest tens of thousands to upgrade the property.  Likewise, if subsequent buyers wanted to make that mother-in-law wheelchair accessible, let them bear the cost.
But nooooo.  Thanks to the bureaucratic who write regulations, and who have an endless desire to control and perfect everything, I was being forced to spend tens of thousands of extra dollars for something useless to me.  The net result was that we built nothing at all.
I raise this bit of ancient history because I've once again learned that, because of some remodeling on our property, I have to spend several thousand dollars to comply with safety regulations that confer no benefit on me, my family, nor those who visit our property.  The regulations are inconvenient, expensive, and, as to me, entirely unnecessary — but the entire project must come to a halt if I don't comply.
There's nothing that brings out the libertarian in me like a municipal code.
Having had my grouse, let me say that I'm not entirely opposed to building codes and inspectors.  There are definitely things that can and should be standardized for the greater good.  Having standards for plumbing, electricity, weight-bearing, etc., all makes good sense, especially in earthquake country.   A good building inspector can also help protect a homeowner from a bad contractor, and that's nothing to be sneezed at.  Having mandatory access laws for politically correct reasons, though, is something entirely different.
Also, for those who are familiar with my community, I feel I should say that, when it comes to dealing with my local building department, they are nothing but pleasant:  from the front desk to the back office, they're polite,  helpful, and responsive.  My gripe isn't with the my local building department, which is just doing what the law requires it to do.  It is, instead, with the governing principle that says that this kind of micromanagement is acceptable.