Secularists: It's Christians who are killing Christianity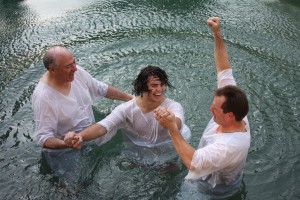 Before I explain how Christians are killing Christianity (at least according to Alternet and Salon), a short anecdote:  I have friends who used to joke that they would take up smoking when their kids were teens.  Why?  So that the kids, who they assumed would be rebellious, would rebel against Mom and Dad by not smoking.  And now back to Alternet/Salon, where an atheist triumphantly reports that, not only is Christianity dying in America, but also that children raised in Christian homes are part of the demographic most enthusiastically embracing atheism:
The fastest growing religious faith in the United States is the group collectively labeled "Nones," who spurn organized religion in favor of non-defined skepticism about faith. About two-thirds of Nones say they are former believers. This is hugely significant. The trend is very much that Americans raised in Christian households are shunning the religion of their parents for any number of reasons: the advancement of human understanding; greater access to information; the scandals of the Catholic Church; and the over-zealousness of the Christian Right.
Speaking facetiously, I would suggest that, as children in Christian households become teens, their parents ought to indulge in a little Satan worship to help drive their rebellious youngsters back into the religious fold.  On a more serious note, the fact is that young people do rebel . . . and that older people seem to crave faith.  It's natural when you're invincible (as all young people are) to feel that you don't need a God.  And it's equally natural that, as you age, and see the chaos inherent in the world and feel mortality breathing down your neck, that faith starts to seem like a light and a refuge.  I wouldn't immediately start panicking about non-religious millennials.
Another analogy relevant to this issue:  Imagine a family with a dog.  One owner hates begging dogs and refuses to feed the dog table scraps.  The other owner loves feeding table scraps.  Torn between the two owners, it's no contest:  The dog will become a beggar.  The lowest common denominator behavior always wins.
Christianity makes demands upon its adherents.  You have to elevate yourself against your baser instincts.  American secularism, by contrast, encourages people to indulge their baser instincts (mostly their sexual ones).  In a competition between the two, the lowest common denominator behavior will prevail.
Here's hope, though:  Humans aren't dogs.  Dogs will beg until they're too fat to move and everyone hates having them around . . . and they'll still beg.  Humans, however, have a sense of self-worth that dogs lack.  Unlike dogs, humans have to look at themselves in the mirror and many of them who have spent years living the self-indulgent life of the secularist don't like what they see.  Religion promises redemption.
Anyway, this is a bit of a choppy post, so I'd very much like to hear what you have to say on the subject.  I think what I'm trying to say is that Christians shouldn't give up the fight to raise their children in the faith, no matter the numbers.  And having said that, here's one more choppy point:  secularism ultimately is very thin gruel, since it doesn't offer answers addressing every thinking person's existential anxiety.  Faith always fills the vacuum . . . and Islam is the most aggressive faith in the world, one that has no compunction about alternately enticing and bullying lost souls to get on board.
(And while we're on the subject of faith, David Goldman analyzes the faith underlying modern secularism.)