Saturday morning round-up and Open Thread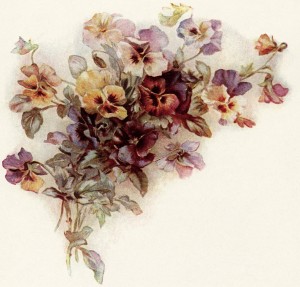 I pulled up my usual morning reads and found some excellent stuff I'd like to share with you.  American Thinker gets four shout-outs this morning.  Really.  Its content today was that good.
***
Maybe I'm imagining it, but I do think James Lewis has put together a must-read summary about the state of modern Europe . . . and about Russia's potential role as its savior.  I hear you ask "Saving Europe from what?"  The answer is depressingly easy:  Saving it from a complete Muslim takeover.  If Lewis is right, our children and grandchildren will live in a broken-down, vulnerable "Fortress America" that peers fearfully at a Eurasian continent controlled either by the Ummah or an imperial Russia.  Neither bodes well for America's future.
***
Some Brits are trying to counter Europe's fall by forming their own Tea Party (and yes, I'm alive to the historic irony). The problem these Brits will have is the same problem the American Tea Party has had since its formation. The Tea Party adherents are arguing in factual and ideological terms. Their opponents ignore these substantive arguments and, instead, paint them as Satan. No one wants to think of himself as being part of the party of Satan. Dale Carnegie had already figured this one out in his classic How To Win Friends and Influence People
. The very first chapter of his book is given over entirely to the principle that people want to view themselves in the best light, and will lie about who they are and what they do in order to maintain what's often a self-serving illusion.
Conservatives have to start arguing in ways that snatch this moral high ground away from the Left. A good way to learn about both offensive and defensive techniques for decimating Leftist emotion-based screeds is to read Ben Shapiro's How to Debate Leftists and Destroy Them. To get a free copy, just register for free at Truth Revolt (another site I've added to my morning reading list).  You'll then be able to download Shapiro's short, pithy book spelling out techniques for challenging Leftist dominance of the mental airspace. (And here's another example of this emotional dominance: the Leftist take-over of the AP exams, which includes the usual savage, fact-free, emotion-based attacks against America's founding and exceptionalism.)
***
Dean Kalahar tracks the decline and fall of the African-American family and, with it, the decline and fall of African Americans.  The last time I saw these statistics compiled so nicely was in John McWhorter's Losing the Race: Self-Sabotage in Black America
(which, interestingly, is not available on Kindle, although his other books are). Both Kalahar and McWhorter point to the same culprit: white guilt and the resulting welfare state, a toxic combination that removed black men's centrality to family and financial well-being and, instead, made them extraneous.
***
While conservatives have been enjoying the Leland Yee story because it so perfectly illustrates the Left's hypocrisy (Lee preached gun control in the California legislature while engaged in gun running for profit), the Left has been quiet. There are two different types of quiet going on: at the bottom level (the information consumers) the quiet arises because they don't know about Leland Yee or, if they do, they only know that a politician of unknown party was indicted for unknown acts. This ignorance arises from the second type of quiet: Outside of California, the MSM refuses to talk about Yee's arrest. It's "three monkeys" coverage: when it comes to Democrats, see no evil, hear no evil, speak no evil. The Left will not cannibalize its own, ever.
***
Kevin Williamson suggests that conservatives might want to do a little less cannibalizing — that is, they might do less if they want to win:
Republicans now have the opportunity to effectively bring the Obama administration's legislative program to an early end this November by eliminating the Democrats' majority in the Senate, which would also give them a much stronger hand in keeping the worst of his appointees out of office, safely quarantined in whatever dank recesses of academia currently housing them. And while one should never underestimate the Republicans' ability to blunder their way into missing a political opportunity or the fickleness of our bread-and-circuses electorate, there is a very good chance that that will happen. (Knock wood, salt over the shoulder — pick your own prophylactic.) But conservatives all too often seem to have failed to learn the lesson of the heavy losses we have suffered during the Obama years: The differences among us are minor compared with the differences between us and them, which are fundamental.
***
It turns out that there are problems with fracking, but they're not the environmental menace problems that have the greenies' heads spinning in replays of the Exorcist. Instead, the problems result directly from the greenie head spinning, which makes it impossible to optimize the bounty flowing from beneath American soil.
Reading this reminded me that we survived the Carter years because he lost his reelection bid, so that he was unable to consolidate his failures. I still question whether we will survive eight years of Obama.
***
I always like Andrew Klavan. I especially like him when he looks at the way in which the Left uses a war on language to wage a war on freedom.