Wednesday round-up and Open Thread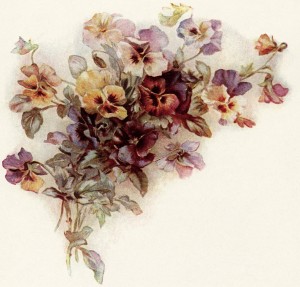 I've commented before that "sayings" from the Victorian era and before (e.g, "a stitch in time saves nine," "idle hands are the Devil's playground") may have gone out of style, but their deeper truths remain constant.  Listening to Obama's crude gloating about the alleged 7.1 million Obamacare enrollments reminded me of yet another old saying:  "The proof of the pudding is in the eating."  I confidently predict that signing people up under duress will prove to have been the easy part.
***
When I got my new dog, I did a Cesar Milan ("the "Dog Whisperer") refresher course by going out and reading his book, Cesar's Way: The Natural, Everyday Guide to Understanding and Correcting Common Dog Problems
.  One of the main points Milan makes is that dogs are not our babies or, if they are our "babies," that's the last part, not the first part.  First, dogs are animals; second, they're the genus dog; third, they're the specific breed; and only fourth are they our little snookums. You can say the same about people:  First, people are animals….
When people are animals first, without having been trained into morality, sometimes you have to treat them non-verbally just as you would any other animal, right? Or as the friend who sent me this link asked, "Imagine how this story would have played out if the victim had successfully defended himself with the use of force? Once again, talking it out with your attacker doesn't seem to solve the problem."
***
Not that God's the gloating kind or anything, but I do think that God, who made circumcision the physical embodiment of His covenant with the Jewish people, might be inclined to gloat about a study saying that one of the best things we can do for a boy's health is to circumcise him. This is a nice counter to those in Europe (and San Francisco) who seek to marginalize Jews by making circumcision illegal.  Oh, another study also said that meat eaters are healthier than vegetarians and that runners put their health at risk.  I confidently expect the study announcing that anthropogenic global warming isn't happening.
***
Palestinians are again pushing the UN to recognize them as an official nation. Rick Richman has 12 good questions that, when answered honestly, indicate that the Palestinians aren't a state. If I were categorizing them, I'd say they're more along the lines of a criminal organization, like the mafia, only more violent.
***
David Goldman approves highly of Caroline Glick's proposal that Israel unilaterally implement a one-state solution encompassing some of the contested territories. It's time, Glick and Goldman say, to align reality with the fact that the Palestinian population is not growing exponentially (all propaganda lies to the contrary), and that the territories are so terribly mismanaged that they cannot possibly be partners in a two-state solution. My friend Rob Miller, however, is not convinced that Glick's plan is workable. He proposes an alternative one-state solution: "Israel should forget about the mythical two state solution, and simply delineate the borders it needs unilaterally," presumably leaving fractious Palestinians on the other side of the border rather than bringing them back within Israel's borders.
***
John Scalzi, a Democrat, is struggling to figure out why he should vote for Matthew Guyette, who is the Democrat running opposite John Boehner. According to Scalzi, Guyette's internet presence says nothing about Guyette or his positions.  Instead, his entire campaign consists of insulting Boehner and Republicans. I admire Scalzi's principled stand. I'm also a little bewildered as to why he's asking that question at this particular junction. After all, in 2012, the greater part of Obama's reelection campaign consisted of turning Mitt Romney, an imperfect candidate but, by all accounts, a very decent man, into a monster who strangled dogs with his bare hands, kept women captive in binders, engaged in gruesome homophobic attacks when he was a teenager in the 1960s, and left former employees to die in the streets from loathsome diseases.
***
My father got his masters at San Francisco State University back in the 1970s. While it was an academically marginal institution then (as I believe it still is now), it was on the cutting age of campus antisemitism. My father, a veteran of two wars, wasn't cowed by the violence and invective, but already then Jewish students responded to the Palestinian/Leftist aggression by falling silent. Stella Paul details how SFSU's poisonous amalgam of PLO antisemitism and garden-variety Leftism has spread to campuses throughout America, infecting formerly genteel campuses that were once incubators for America's society women. If you'd like to counter this dangerous trend, I recommend donating to StandWithUs.
***
The Secret Service has been in the news for all the wrong reasons lately. It hasn't been applauded for protecting the president and his family. Instead, it's been highlighted for drunkenness and debauchery committed while on the job. Dan Emmett, a former Secret Service agent, says the problem isn't that these guys are helpless alcoholics who are more to be pitied than censured. Instead, he says, the rot begins at the top with "weak leadership. There are too many incompetent managers who want the title, pay and perks of management while performing no duties of leadership. The problem is not bad Secret Service agents but bad leaders of Secret Service agents."
***
Some time ago, I wrote about the new "racism" nonsense called "cultural appropriation." The theory is that it's racist for white Americans to emulate other cultures, even if they do so admiringly. I came across that story because an Asian friend of mine posted it on Facebook, along with the opinion of a prominent Asian friend of hers holding that cultural appropriation is a bad thing. She and her Asian friends were all offended. Funnily enough, though, in a new Facebook thread, this gal and all of her Asian friends have examined their navels and concluded that there was nothing offensive about Stephen Colbert stooping to use cheap Asian stereotypes to make an anti-Republican political point. Michelle Malkin is not so forgiving, since she points out that Democrats are the party of anti-Asian racial stereotypes which they routinely use, not for satirical purposes, but to score points against Asians.
Please, please tell me that the Asians will be smarter than my fellow Jews and that they will soon turn against the Democrats and embrace small government conservativism.
***
Based on his guest line-up during his inaugural weeks, I assumed Jay Leno's successor, Jimmy Fallon, was a garden-variety Democrat shill.  I may have to rethink that.