The new American blacklist — and using market forces to counter it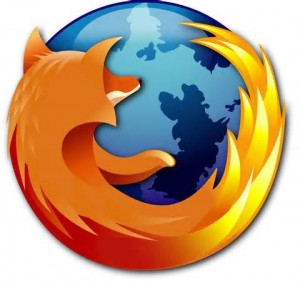 Wikipedia has a working definition of the 1950s blacklist that Leftists to this day use as a banner around which to rally:
The Hollywood blacklist—as the broader entertainment industry blacklist is generally known—was the mid-20th-century practice of denying employment to screenwriters, actors, directors, musicians, and other U.S. entertainment professionals because of their suspected political beliefs or associations. Artists were barred from work on the basis of their alleged membership in or sympathy with the American Communist Party, involvement in progressive political causes that enforcers of the blacklist associated with communism, and refusal to assist investigations into Communist Party activities.
Summed up, a blacklist deprives seeks to destroy individuals by taking away their jobs, not because they were doing their jobs badly or using their jobs towards nefarious ends, but simply because the blacklisters do not agree with the individual's political, religious, or other personal beliefs.
Brendan Eich, co-founder and CEO of Mozilla Firefox, a massively popular web browser, believes that the institution of marriage is a heterosexual institution. There's no indication that he hates gays, wants to hurt gays, can't work with gays, uses his work to destroy gays, etc. It's just that he believes that, by definition, marriage is heterosexual. To him, when you take the heterosexual out of marriage, you've fundamentally changed its nature, so that it's no longer "marriage" but is, instead, something different.
Back in 2008, at the same time that President Obama was touting his support for heterosexual marriage in order to get elected (as he did again in 2012 in order to get reelected), Eich donated $1,000 to the people backing Prop. 8, a ballot initiative in California saying that marriage is a heterosexual institution. As you may recall, at the time the "No Hate" crowd (or, as they cutely said "No8") bypassed such things as using logic and persuasion to those opposed to gay marriage and went straight to thuggery instead. The one that sticks in my mind was the attempt to destroy the elderly Mormon owner of a El Coyote, a popular, gay-friendly L.A. eatery.
Eich's donation was six years ago. Since then, the "No Haters" have effected a sea change in America, with state after state legalizing gay marriage. Wait, that's not actually true. In state after state, voters have voted against gay marriage, only to have unelected federal judges say that the voters are bigots. President Obama, who stood against gay marriage as recently as his 2012 reelection, after which he suddenly "evolved" on the issue, has forced the military to recognize gay marriages, has bases hosting drag reviews, and is contemplating making the military a transsexual-friendly environment.
The "No Haters" have won the gay marriage debate (against the will of the people) . . . but victory hasn't softened them. They still hate. That festering hatred led them (again) to do what they do best: destroying individual's livelihoods based upon their mainstream political and religious beliefs. Brendan Eich was only the latest, most visible target. Don't worry, though, there will be more.
Unlike the Hollywood blacklist, which was covert, the gay fascists were open in their tactics and goals. The attack on Eich started with a dating site called OkCupid, which demanded Eich's resignation and sent to all its Firefox users a message that Eich had to be forced out of Mozilla. That would have been bad enough, but it got worse when Mozilla's own employees also demanded his resignation. Eich resigned. The "No Haters" blacklist worked.
Upon hearing the news of Eich's resignation, I immediately stopped using Mozilla's Firefox. Someone asked me (quite politely) whether I wasn't guilty of the same tactics as the No Haters. I don't think so. I'm not demonizing any specific individual and demanding that he get fired. Instead, I'm simply saying that I'm unwilling to do business with a company that blacklists people. Until the Obama administration gets around to legislating that I must do business only with companies that fully support gay marriage – and fining me if I don't – I'm free to pick and choose which companies suit my values. Mozilla doesn't. I should add that my problem isn't with Mozilla's stand on gay marriage. My problem is with a company that happily destroys people who don't parrot the party line.
It's worth pointing out that the No Haters did exactly what Harry Reid is doing to the Koch brothers. In escalating and increasingly unhinged rants, Reid is demonizing and attempting to destroy individuals who refuse to accept the Democrat party as their creed. Reid, of course, is even worse than the Haters because he uses the power of his office to attack a private citizen. Unfortunately, when it comes to Reid, I have no market power to use against him. Despite his awfulness, Nevada voters keep sending him back to Washington. Thankfully, Charles Koch has finally decided to speak out. http://online.wsj.com/article/SB10001424052702303978304579475860515021286.html?KEYWORDS=Charles+Koch
Even if I hadn't decided already yesterday to ditch Mozilla (which has become a lousy browser anyway over the past year or so), I definitely would have done so after reading Mozilla's Orwellian attempt to explain how it's inclusion and diversity meant that Eich could no longer work there because his ideas were insufficiently inclusive and diverse:
Mozilla prides itself on being held to a different standard and, this past week, we didn't live up to it. We know why people are hurt and angry, and they are right: it's because we haven't stayed true to ourselves.

We didn't act like you'd expect Mozilla to act. We didn't move fast enough to engage with people once the controversy started. We're sorry. We must do better.

Brendan Eich has chosen to step down from his role as CEO. He's made this decision for Mozilla and our community.

Mozilla believes both in equality and freedom of speech. Equality is necessary for meaningful speech. And you need free speech to fight for equality. Figuring out how to stand for both at the same time can be hard.

Our organizational culture reflects diversity and inclusiveness. We welcome contributions from everyone regardless of age, culture, ethnicity, gender, gender-identity, language, race, sexual orientation, geographical location and religious views. Mozilla supports equality for all.

We have employees with a wide diversity of views. Our culture of openness extends to encouraging staff and community to share their beliefs and opinions in public. This is meant to distinguish Mozilla from most organizations and hold us to a higher standard. But this time we failed to listen, to engage, and to be guided by our community.

While painful, the events of the last week show exactly why we need the web. So all of us can engage freely in the tough conversations we need to make the world better.

We need to put our focus back on protecting that Web. And doing so in a way that will make you proud to support Mozilla.

What's next for Mozilla's leadership is still being discussed. We want to be open about where we are in deciding the future of the organization and will have more information next week. However, our mission will always be to make the Web more open so that humanity is stronger, more inclusive and more just: that's what it means to protect the open Web.

We will emerge from this with a renewed understanding and humility — our large, global, and diverse community is what makes Mozilla special, and what will help us fulfill our mission. We are stronger with you involved.

Thank you for sticking with us.

Mitchell Baker, Executive Chairwoman
Ace sums it all up pretty accurately:
There will be personal consequences for opposing the left. The consequences will not just be the political ones we all accept — that is, if we lose on an issue in the normal democratic process, then we lose.

We all know to accept that as the cost of being part of the American democracy.

No, the new rules are not just that you will lose on the political point, but that you will then be hounded personally for having dared to venture a contrary opinion at all.

And no one has accepted that as part of the increasingly high cost of being an American.
I'm using Safari and Chrome now. Both are managed by companies that hew Left politically and that have offered slobbering support to the Obama administration and the Democrat party. So far as I know, though, neither corporation has deliberately targeted and destroyed private individuals for failing to be good Democrats.  (Truth Revolt is also blocking Firefox access to its site and asking people to sign a petition pledging to stop using the Firefox browser. ) Apropos Firefox, let me say again that dumping it is no great sacrifice.  Over the years, it's gotten slow, buggy, and vulnerable to malware.  I mean, really, who needs it?