My own personal Cloward-Piven breakdown — and request for your ideas about uniting the base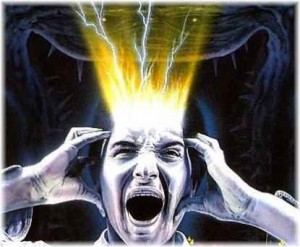 I haven't written much in the last two days.  It's certainly not because there's been an absence of material, both serious (just about everything) and ridiculous ("Oh, my gawd!  Hillary's going to be a grandmother!").  Instead, my problem is that there's too much to write about.  I'm overwhelmed, and all I can think of is the Cloward-Piven strategy.
I know that you all know what I'm talking about but, to keep the record clean, here's the Wikipedia summary:
The Cloward–Piven strategy is a political strategy outlined in 1966 by American sociologists and political activists Richard Cloward and Frances Fox Piven that called for overloading the U.S. public welfare system in order to precipitate a crisis that would lead to a replacement of the welfare system with a national system of "a guaranteed annual income and thus an end to poverty".
While those delightful Leftists were focused solely on destroying the American economy, I've always seen the strategy as one that has much larger implications:  if you overload the circuits of anything, the system will blow.
Five years into the Obama administration, the headlines indicate that all the chickens are suddenly coming home to roost.  America and the world are balancing on the knife's edge.  The checks and balances have broken, the very same checks and balances that kept stability both at home and abroad.
We're looking into the abyss and I have no idea what to say.
More than that, when I look at what conservatives have to offer, I'm not sanguine about our ability to walk America delicately back from the edge on which it's poised and bring it to firm ground.  For decades, conservatives have been keeping their heads down and doing the economic work that's been channeled into filling Leftist coffers and funding Leftist policies.  Now that we're finally raising our heads from our desks, we're shattered by the damage strewn about, but don't have the faintest idea how to regroup . . . no, not regroup, but group in the first place.
I've been thinking a lot about Trevor Loudon's proposal to have conservatives come together immediately to present a united front to appeal to all conservative bases.  As you know, it appealed to me strongly.  But a lot of people whom I respect (yourselves included), immediately pointed out profound flaws with the idea.  Right off the bat, there were profound flaws with each of the people named (Ted Cruz's Canadian birthplace; Rand Paul's peculiar ideas about money and Iran, not to mention his father's icky affiliations; Allen West's problems while in the military, and so on).  People also disliked the un-democratic smell behind preparing an entire slate without the necessity of primaries, although primaries in California and in other "open primary" blue states are officially a joke.  Some people were worried that naming a full slate early would give the MSM a head-start on digging up dirt, destroying lives, and preparing campaigns.  And those are just some of the problems people had with Trevor's out-of-the-box idea for getting the base excited before the GOP vacuums up the big money to promote another almost-certain-to-lose RINO.
The one thing that everyone agreed on, though, was that there needs to be some grand strategy to unite the conservative base in 2016, or else we may as well go home now, stock up on our survivalist supplies, and wait for Armageddon.
So here's a challenge for you, given that my circuits are fried:  What grand strategy will unite the base?