Any computer game designers out there? We've got some core values to sell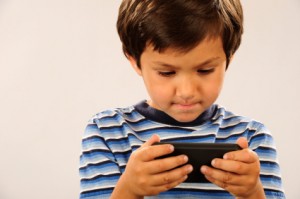 I had the pleasure today of having lunch with Dennis Koller and his quite lovely wife. (And since she's not a published author, I'll keep her name out of here to preserve her privacy.) You may recognize Dennis's name, since he wrote The Oath
, a book I enjoyed a great deal and reviewed here. It didn't come as any surprise to me that I liked Dennis. He was as I expected him to be: the best kind of native San Francisco Catholic. What that means is that he is extremely well-educated (parochial schools all the way, when that still meant something), has classical liberal values (raised in a family that fought for real civil rights, when that still meant something), and is a delightful conversationalist (I think it's the nun thing again).
One of the things we spent a lot of time talking about was messaging. How, we asked each other, can conservatives sell themselves in the next 2.5 years? We concluded that today's generation lacks intellectual curiosity and any analytic skills. For the past 40 years, they've been taught to think by using their navel as a guide. Small wonder, then, that the avatar of their generation announces that his definition of sin is "Being out of alignment with my values." Despite knowing this, we conservatives keep thinking that we can convince people through evidence — including the evidence of their own eyes — and analysis that conservativism works in the real world.
Looking at the teenagers in my world, they get most of the data that they value through their smart phones. Unlike adults who use Facebook to share ideas (shallow, but still ideas), the kids use Facebook for gossip about each other. They also like to visit sites such as Buzzfeed and Gizmodo. But most of all, they like to play what I call "thumb games," in which they zip objects around in a frantic effort to best other players out in cyberspace.
If I had any imagination at all, and even the slightest inkling about how to design a game app, I would design games that look like ordinary games, but that sell ideas such as free market competition. Here's what I mean:  Years ago, I was able to turn my daughter against Obamacare when I asked her to imagine a world with only one clothing store. What would happen, I asked her, if it didn't have her size or her style or if it had really horrible sales staff? She shuddered in revulsion. Remember, I said, it's the only store there is. What's your recourse? When she realized she was trapped in a fashion shopping nightmare, it clicked. She recognized then and, seemingly, forever, the value of a free marketplace.
Wouldn't it be great to create a game app that starts with the player (presumably a girl) in a place with there's only one lousy store selling gross clothes, and then makes them figure out ways to increase their shopping options? It wouldn't be a game called "Socialism versus Capitalism," or "Communist Fashion Nightmare," or anything else so obvious. Instead, it would be an innocuous-sounding game ("Fashion Race" or something like that) and it would be presented entirely as a fun competitive game. However, while the girl is thinking she's competing against other girls in cyberspace, what she's really doing is learning about the value of real competition.  One could do exactly the same for boys, with the open market competition element in the game having to do with cool weapons or sports activities or anything else where the point of the game is for the kid to engage in market-based competition — offering more of a better product — in order to win the game.
Games such as that are going to resonate with kids a lot more than some documentary about what shopping used to be like in the Soviet Union.  Kids simply aren't interested in some abstruse discussion about the sort of free medical insurance market we once had (ignoring all the government interference that already existed) versus the whacked out world of Obamacare, which is being sold as something good, but actually functions badly.
If conservatives really want to know what we should do, we should all go re-read Ben Shapiro's Primetime Propaganda: The True Hollywood Story of How the Left Took Over Your TV
. There, Shapiro relays in their own words the techniques used by Hollywood's movers and shakers in the 1960s through 1980s to turn our popular culture sharply left. It's like a primer for taking over the unthinking mind.
Also — and this is totally unrelated to the above post — did you take a minute to read and listen to Canardvark's Reagan 180 : Peace Through Strength? Not only is it really good, but I'm just thrilled that my site now offers original multimedia content. And Reagan's words truly are as appropriate now as they were then. Facts may change, but values remain the same.
And thinking about those last words, I realize that the Canardvark's post is in fact entirely related to what I've written here: It's not the facts that matter; it's our ability to sell the up and coming generation on core values and eternal truths. We need to use facts that resonate with them to make this sale, and we need sell these facts through their favorite media.