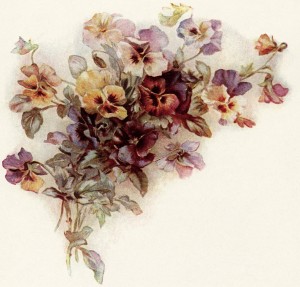 Just a few deserving links, before real life catches up with me.
StandWithUs, which may well be the most effective pro-Israel group I know, is sending around an emergency alert asking people to protest the newest front in the BDS movement:  getting Israeli architects expelled from international organizations:
On March 19, the Council of the Royal Institute of British Architects [RIBA] voted to call on the International Union of Architects [UIA] to boycott Israel and suspend it from the prestigious international union because of Israel's allegedly "illegal" activities in the West Bank.   The Royal Incorporation of Architects in Scotland (RIAS), RIBA's sister organization, passed a similar resolution.  Both were engineered by RIBA's Angela Brady.

In short, RIBA backed BDS (the boycott, divestment, and sanctions movement) whose goal is to demonize Israel, isolate it as a pariah, and eventually eliminate the Jewish state.

This resolution is irrational and fundamentally anti-Semitic.
Read the rest (and take action) here.
***
You've already read it elsewhere, but I'll reiterate it here:  What was first a supposition is now backed by proof — the Obama White House orchestrated the Benghazi cover-up.  The administration's — and especially Hillary's — fecklessness left Americans in Benghazi vulnerable to attack; the administration's political cowardice led to any attempt to defend our ambassador and other Americans in Benghazi during the attack; and the administration actively engaged in a cover-up to hide its myriad failings, not the least of which was lying to the American people about Al Qaeda's growing presence in the Middle East and Africa.
***
Yesterday, I blew a gasket about John Kerry's reprehensible statement likening Israel to an apartheid state.  Sadly, he is not an anomaly within the Obama administration.
***
I need to coin a new word, because I'm not homophobic. What people do in the privacy of their own lives is their business, not mine and, as long as they're not aggressively making it mine, I wouldn't presume to judge or even care very much. What I am is homo-politics-phobic, meaning that I cannot stand the way gay activists have intertwined themselves with Leftism, which I do hate, and announced that, if you don't like their Leftist politics, than you're a homophobe.
My strong suspicion is that I'm not alone. Certainly, the NRA cares only about people having the opportunity to exercise their constitutional freedoms. That's why they're perfectly happy to make room in their big tent for an Asian gay man who strongly supports the Second Amendment.
Incidentally, on the subject of privacy, Dennis Prager has something very important to say about Donald Sterling's rant. The rant is certainly ugly, not to mention psychologically fascinating (Sterling sounds as if he's terribly afraid that his decidedly meager charms will be inadequate to entice his black/Hispanic girlfriend if she finds herself in the company of men who are not only as rich and famous as Sterling, but who are also attractively black). There's a bigger societal problem though, says Prager, that no one is talking about, and that's the loss of privacy.
This is consistent with what Prager has always said, which is that people must be judged by their acts. In that regard, I've often pointed out to the kids that the Democrats' darling Harry Truman was a racist who integrated America's Armed Forces and an antisemite who supported the creation of Israel.
***
And finally, one of the reasons I came to be a big fan of Castra Praetoria is the periodic "Heard in the Clear" posts.  Always funny and often profound.