Trey Gowdy schools the media about its abysmal lack of curiosity regarding Benghazi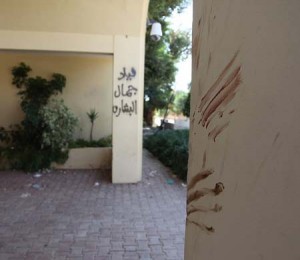 If you had been at my house when I first saw this video, you would have seen me stand up and cheer. And then cheer some more.
Usually, I find it very boring when members of Congress give speeches and press conferences. They're not orators and they're often very bad at communicating facts, making ideological arguments, or scoring political points.
Trey Gowdy is different. Not only is he an orator, he was doing something much more important than just scoring political facts or making a noise: He was reminding a recalcitrant media that facts are stubborn things. Because reporters ignored its special protections and privileges under the Constitution, and refused to hunt down the facts, Congress is going to have to do their job for them.
Using a series of — for the media — shamefully unanswerable rhetorical questions, Gowdy undercuts them from the get-go, leaving the path clear to an honest investigation into the facts about Benghazi. It's brilliant. It's a tour de force. It's worth every second of your time:
Hat tip: CainTV