This year's Nakba commemoration coincides with slightly changing attitudes towards Israel in the Middle East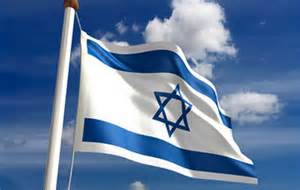 Today is Nakba Day, the day Muslims the world over violently commemorate the "disaster" that was Israel's creation. (JoshuaPundit explains what nakba is really about and why it is such a loathsome commemoration.)
But here's something interesting: Even as anti-Israel sentiment burns ever brighter on America's college campuses, most recently at UCLA, there's a different narrative shaping up in the Middle East. I have three (admittedly small) pieces of evidence to support my contention that some Arabs are very cautiously changing their attitude towards Israel. It gives me hope that, if Israel can survive the Obama administration, she may be entering a second golden age, this one without a uniformly genocidal Muslim world taking aim at her existence.
The first interesting thing is an opinion piece in the Arab News (a Saudi publication, I believe), telling Arabs it's time (1) to learn the real truth about the 1948 war, (2) to get over the Nakba, and (3) to start accepting Israel's existence within their midst. My first thought was that the author, Abdulateef Al-Mulhim, is an incredibly brave man. I still think that's true, but I had a companion second thought that's a bit more Machiavellian. Could it be that Saudi Arabia is laying the groundwork for some sort of formal recognition of Israel as a counterweight to a nuclear Iran?
The second interesting thing is that a Syrian rebel contends that the rebels should ally themselves with Israel, which is their only stable, true friend in the region. I commented on this piece before, noting that it's nothing more than a reasonable extension of the old Arab doctrine that "the enemy of my enemy is my friend." In other words, it reflects precisely what I think might be going on with Saudi Arabia. Nevertheless, it represents a new age in Arab-Israeli relationships because, before this explicitly expressed desire for a partnership with Israel, Egypt, way back in 1977, was the only Arab nation ever to contemplate that there could be a benefit, even a short-term one, to working with Israel.
And the third interesting thing is a report from the Gatestone Institute saying that more and more Arabs in surrounding nations are envious of Israel's criminal system, one that is willing even to prosecute politicians. Looking at Israel and then looking at their own countries, they realize that their countries suffer badly from the comparison.
As I said, these are all little bits of data, but I certainly hope that the shifting allegiances in the Middle East — all related to Iran, whether her nuclear ambitions or her proxy war in Syria — will work to Israel's benefit.