Monday evening round-up and Open Thread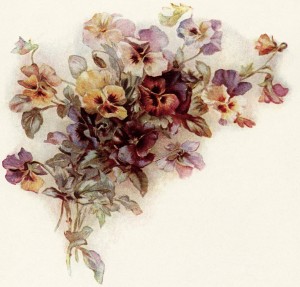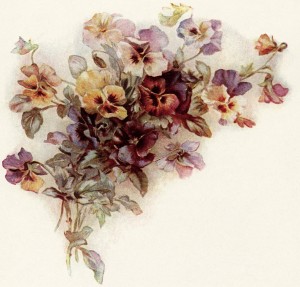 This day has offered an embarrassment of riches when it comes to interesting news and good posts. Without further ado….
This goes to my earlier point about the degradation of black culture at white elitist hands: Towson University's all-black Team won a national debating championship using incoherent babble sprinkled with obscenities (including the "n" word) and rap. What they did wasn't debating, it was performance art, since it's apparent that the participants actually speak very good English. The judges manifestly rewarded them, not for their debating skills (there were none), but for the art of ghetto culture. The brilliant and uplifting contributors to the Harlem Renaissance would be appalled.
***
If you want to know about a culture, look at how it treats its dogs. The DiploMad remembers his time in Pakistan, and it's not pretty.
***
Millennials have bought into Leftist thinking hook, line, and sinker — and small wonder, because their political view basically boils down to "free things," for you, for me, for everyone. None of them seems to have given a thought to the fact that someone has to pay for those "free" things.
***
I wrote earlier about the Democrats' push to position the mayor of San Antonio to be the next vice president, never mind that, in 2016, his political experience will have been a decorative stint in meaningless "political" job, followed by a couple of years at HUD. Seth Mandel thinks there's a logic behind this, and it's not just identity politics. Instead, its bureaucrat politics: The Democrats envision a bureaucratic state, with the White House a mere figurehead. Read his post. It explains the idea very well.
***
Thirty-four years later, I'm still embarrassed that I voted for the antisemitic Jimmy Carter. Now I've got something new to be embarrassed about:  A little over a year ago, I included in one of my "just because" music posts Macklemore's "Thrift Shop." I noted that it was vulgar and obscene, but I still liked a song that seemed to tell teenagers to get over their designer labels and obsession with products as part of social status. It turns out that Macklemore makes Carter look philosemitic. He chose to perform that song in a costume that was a dead ringer for the worst Nazi propaganda. Even more despicable was the fact that this man who claims exquisite sensitivity towards the oppressed (if they're gay) and towards all faiths (apparently except for Jews) asserted that he was just pretending to be a witch with a beard.
To no one's surprise, all the usual shriekers about racism (those savaging Sterling's senile maunderings, for example) have been remarkably quiet. The only push back came from Seth Rogen, who did it brilliantly. I fear, though, that Seth Rogen alone is not enough. It just goes to show (again), that those on the side of true tolerance are bad at screaming loudly when offended.
***
Despite Macklemore's despicable behavior and the strange hush that followed it, I am getting the feeling that people of good will are starting to realize that, if they don't push back, America's decline will be swift and final. The movement at UCLA to delegitimize Israel through the BDS movement, rather than being met with mere hand-wringing, is instead facing growing opposition.
One of the worst things about fighting an ideologically-driven enemy seeking totalitarian dominance is that, to a certain extent, to defeat that enemy, you must become like that enemy. You cannot ever rest, and you must fight on every front, both clean fights and dirty ones.
***
And just so you know, no matter the topic, Obama's really angry. He's not actually going to do anything, but he will emote for you: