Saturday night round-up and Open Thread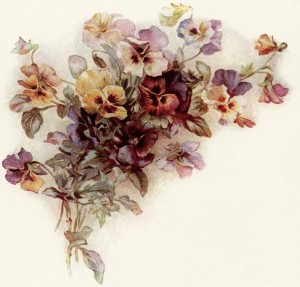 Saturday's a slow news day, but there's always something to pique ones interest.
Yesterday, when I wrote about my irritation with my anti-gun Facebook friends, I alluded to the fact that the parents of the UCSB loony (and yes, he was loony, not just misogynistic) could have done more than holistic treatment for him. I then paused and added that the ACLU has made doing so very difficult, not to mention the fact that, while parents would like to get help for their mentally ill children, they don't necessarily want them enmeshed in the NSA information system.
My analysis was much too facile. Mike McDaniel, who worked for many years as a police officer, offers a less glib, much more accurate, assessment: We do have an involuntary commitment system, but it's very difficult to make it work for the type of guy who turns into an Adam Lanza or Elliot Rodgers. Some problems just can't be fixed. But I'm being facile again. You really have to read Mike's measured assessment.
***
Hillary Clinton: Lousy lawyer or fraudster? Andrew McCarthy answers, "Why not both?"
***
Robert Spencer provides chapter and verse exposing the worst lies in Obama's flabby, uninspiring, insipid, malaise-esque commencement speech at West Point. Lie No. 4 — "For the foreseeable future, the most direct threat to America, at home and abroad, remains terrorism" — encompasses Obama's inability/refusal to identify the source of all that terrorism.
It's not the old folk in Japan, or the enervated hipsters in San Francisco, who are behind the practically daily terrorists incidents in the Americas, Eastern Europe, the Indian Subcontinent, the Middle East, Africa, Western Europe, etc. All this activity can be traced to one belief system, and one belief system alone, that has death and enslavement as central doctrinal tenets.
Indeed, as Mike Konrad demonstrates, this ideology is the greatest killing machine in history, throwing all other title-seekers into "distant second" territory. I leave it to you to guess the ideology before you surf over to the link. And I'll bet that you, unlike Obama, will name it and name it correctly.
***
Keith Koffler says what we all knew: Obamacare is structured to destroy the employer-provided health insurance system. I actually don't have a problem seeing that go. It was a relic of WWII and it always perverted the health care market by removing people too far from the out-of-pocket costs of their health care.
My problem is that all the people shoved out of employer-provided care will be moved from one marketplace perversion right into another, much worse marketplace perversion.  After all, Obamacare gives them limited policy flexibility, and denies them choices about doctors, hospitals, and the nature of their healthcare plans. Even worse, because Obamacare is built around redistributionist principles, it will do nothing to lower costs for the middle class. It will only lower care for everyone as doctors and hospitals are forced to provide more services for less money.
***
Although Susan Harris is writing about Michelle "Food Nazi" Obama, and not about Obamacare, her thoughtful article goes a long way to explaining why everything the Obamas touch fails: everything they advocate is premised upon a one-size-fits-all theory.
Harris writes about people with tetchy stomachs who, if they need help funding food or if they get food from Michelle's mandated school diet, may discover that what they're eating makes them mighty sick. It's not just that the food Michelle insists American children eat doesn't satisfy their taste buds; for many, it doesn't sit well on their tummies. (Something with which I very much sympathize, having had an obnoxiously sensitive system for most of my life.)
***
Fox wipes the floor with all the other dedicated TV news media outlets. So why do Democrats still win elections? I guess ABC, NBC, and CBS, with their morning shows and evening shows, still manage to shape the zeitgeist.
***
I've always gotten the sense that Peter Wehner prides himself on being a temperate writer. In a world of shouters, he speaks in a moderate manner, both in tone and substance. Lately, though, Obama seems to have pushed Wehner over the edge.
A little over a week ago, Wehner was writing about Obama's epic incompetence. Yesterday, he touched upon Obama's fantasy world. And if you have any doubt that Wehner's gloves are off, today's post explains why Obama is hopelessly out of his depth. Frankly, it makes for enjoyable reading when a meek man is so upset that he suddenly comes out red of tooth and claw.
***
Last week in Pakistan, a woman's family beat her to death in an honor killing. It came out later that the husband had murdered his first wife to marry this second wife.
Now, Pew reports that 40% of Pakistanis are good with honor killings. That's scarily close to half the country thinking it's all good to beat women to death because they dress wrong, dance, smile, sing, fall in love, etc.  Aside from the fact that NOW thinks that this all these honor murders are just the charming stuff those crazy, cute, silly foreigners do, the data is yet another reminder that Islam is deeply intertwined with cultures that haven't yet had their great Enlightenments (and I know many readers here believe that it's the nature of Islam to make sure they never do).
***
I hope you're not going to be all broken up to learn about yet another lie from the anthropogenic climate change brigade. The Daily Caller has the latest revelation. You know all those dead polar bears? Never happened. Instead, when scientists kept saying polar bears were dying, and the public wanted to know just how many, the climate scientists did what all good scientists do: they made up a number. Because, after all, isn't that how science is supposed to work?
***
Obama broke the law . . . again. This time, he did so when he released five truly horrible, very dangerous Taliban prisoners in exchange for Afghanistan's only POW, Bowie Bergdahl. Obama isn't supposed to make that kind of decision unilaterally, but that never stops Obama. Unilateralism for America, to America's benefit? Bad. Unilaterally action on for the benefit of a president who finds the Constitution burdensome? Good.
I've got nothing yet to say about Bergdahl's release. I can only imagine how happy he and is family will be to be rejoined, and that's good stuff. However, considering that there was a cloud over Bergdahl's disappearance (kidnapping or running to the enemy?), I'd like to hear more about the matter before I dive in.
***
It's not that complicated: raising the minimum wage equals a tax on jobs.
***
And lastly, videos. The first is of Obama at West Point just last week; the second is of George Bush, also at West Point, in the last year of his presidency, when his popularity was at its lowest ebb:
Taking those videos together, I thought of this video:
It's not just that Obama has now seen many more troops die in Afghanistan (not that the papers say anything) than George Bush did, it's that the troops understand who supports their mission and who doesn't. To Bush, they're warriors; to Obama, they're widgets.