Wednesday night mostly (but not entirely) Middle East round-up and Open Thread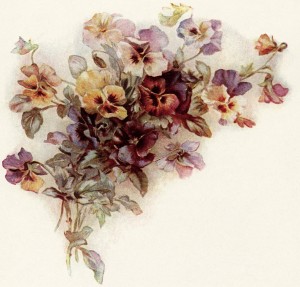 Just some stuff that wandered across my screen:
-1-
Brendan O'Neill pulls no punches: It's no coincidence that the rage against Israel sounds remarkably like anti-Semitism. This is an article that I shared with my "real me" Facebook friends, as I'm sharing dozens of other pro-Israel pieces. This time around, the war has to be fought not just on the front lines, but in the cyber world too, where we're all combatants.
-2-
One of the things that makes it easier to share this information with my "real me" friends (most of whom are Democrats) is the fact that support for Israel is appearing in the media they trust. For example, Time Magazine ran an opinion piece by Rabbi Eric Yoffe about the immoral demand for proportionality in a fight between Israel, which goes to extraordinary length to protect civilians, both hers and theirs; and Hamas, which would put its own children in its rocket launchers if it thought it could kill more Jews that way.
Indeed, the Washington Post, which has long been hostile to Israel, has suddenly realized this unpalatable truth about the cause it's so long championed:
Why would Hamas insist on continuing the fight when it is faring so poorly? The only plausible answer is stomach-turning: The Islamic movement calculates that it can win the concessions it has yet to obtain from Israel and Egypt not by striking Israel but by perpetuating the killing of its own people in Israeli counterattacks.
-3-
Jonah Goldberg turns his gimlet eye on the ridiculous claim that Israel is committing genocide in Hamas. If there's a genocide in Hamas, Hamas is committing it against its own children:
-4-
Tom Rogan on the fact that Hamas is a dead-end, with an emphasis on the word "dead." It's a death cult. The fact that it will kill its own people pointlessly in a fight with Israel is irrelevant to it.  The fact that it will stand on nothing but dust at the end of the day is irrelevant to it.  It's set to "kill" and can do nothing else.
-5-
Michael Totten crafts an exquisite insult against Hamas:
The Israelis are seriously considering a ground invasion since Hamas won't stop firing, but they've already proved to the population of Gaza that Hamas, even with its all its longer-range missiles, is capable of inflicting no more damage on the Zionist Entity than a lone killer armed with only a steak knife.
-6-
Grotesque propaganda won't save Hamas this time.  People now know what to look for:
-7-
You guys all know I have a special soft spot in my heart for Marines. That's why I find stories about men such as the "Lion of Fallujah," who served both the Marines and the CIA in Iraq, incredibly moving.
-8-
Pardon me for being crude, but maybe I like Marines because many of them seem to have bigger balls than the next guy — witness Gen. James Amos, Commandant of the Marine Corps, speaking truth to power (his boss, President Obama) about the administration's obvious missteps in the Middle East.
-9-
Charles Hurt says what intelligent people intuitively understand: If you make people pay directly for something, you cannot reasonably tell them they don't have any say in the thing for which they're paying — or in the economic consequences flowing from that purchase. Even if you shriek that the law gives them no voice, they still think they have a voice.
-10-
How many times have I said that one of the things that's moving me away from being pro-Choice and towards pro-Life is the fact that the pro-Choice side of the equation is really a pro-Death viewpoint? I simply cannot find myself siding with people who turn infant and maternal death into an untouchable sacrament. But that is what they do, and this is nowhere shown more plainly than in a bill that Sen. Richard Blumenthal (D. Conn.) authored, removing all state control from abortions. (David French calls it the "Kermit Gosnell Enabling Act of 2014.")
-11-
If I ever bothered to think about Simon Cowell, I pretty much thought of him as a genius impresario, and not much more. Now, though, I do think much more of him — he donated $150,000 to the Israeli Defense Force. Hurrah for Simon Cowell!
-12-
Pictures: