The Bookworm Beat (10/14/14) — Quotable quotes edition (and Open Thread)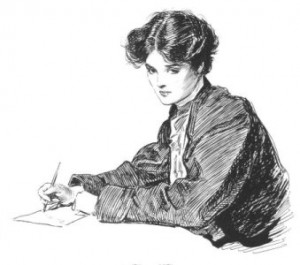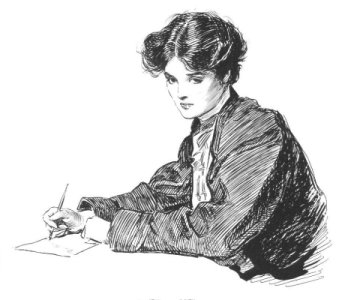 Still catching up from the devastation that yesterday wrought on my schedule. However, I had the chance to read a few good things:
Ken Braun: The real unemployment is much higher and most Americans know it:
Regardless of reasons, the net effect of a steadily rising adult population and sharply falling labor force isn't pretty. It's as if 217,000 adults joined the economy during the last month and yet made no attempt to help out. And on top of that, an additional 98,000 who were doing something in August also halted any attempt to pull a handle on our economic wagon in September. The headline number released last week – 248,000 new jobs created during September – pales in comparison to the much larger exodus of job seekers from our labor force.
Victor Davis Hanson: Ruins of the Middle East:
In order to win over the Islamic street, Obama has tried almost everything to remind the Middle East that America is no longer run by a white male conservative from a Texas oil family. His multifaceted efforts have ranged from the fundamental to the ridiculous. The Al Arabiya interview, the Cairo Speech, the apology tour, the loud (but hypocritical) disparagement of the Bush-Cheney anti-terrorism protocols, the new euphemisms for jihadist terror, the multicultural trendy pronunciation of Talîban and Pâkistan, and references to his father's religion and his own middle name resulted in American popularity ratings in many Middle Eastern countries lower than during the Bush administration. In the Middle East, the only thing worse than being unapologetically proud of past U.S. foreign policy is being obsequiously ashamed of it.
Dennis Prager: It's All About The Party:
Obamacare provides an excellent example of why "voting for the candidate" is an act of self-delusion. Every vote for this medical and economic transformation of America came from Democrats in the House and Senate; and every single Republican, even the most "moderate," voted against it. Regarding the most destructive legislation in modern American history, "the candidate" didn't mean a thing. Party meant everything.

This may be the primary reason Republicans do not do better in a country in which few of its citizens identify themselves as "Left": Republicans run against their opponents, rather than against the Left and the Democratic party. That's what Mitt Romney did, and that's why he lost an election that he should have won. Romney never defined his presidential campaign as being opposed to the Left or to the Democratic party. It was solely against Barack Obama, a popular president at the time and the first black ever to serve as president, something that continued to mean a lot to many Americans who hoped that this fact would reduce black animosity toward white America.
Michael Rubin: Ebola is 1981 Flu, Not AIDS:
While the spread of AIDS scared society—largely because so much about it at the time was unknown—a better analogy to the spread of Ebola may be the infamous influenza epidemic of 1918.

The scariest thing about the 1918 flu was that it killed not simply children, the old, and the infirm, but also those who were healthy and at the peak of physical fitness. In the United States, 99 percent of the flu's victims were under 65 years old, and half the victims were between 20 and 40.

To be in the prime of life and health is no defense against Ebola, and being in the military may actually increase risk: Anyone who has ever spent time around American soldiers—and those from many other Western nations—knows the commitment each has to physical fitness and working out. On Army bases and on Navy ships, there are often lines for equipment or exercise stations at the gym. This may sound silly, and of course the Pentagon theoretically will put restrictions and regulations in place, but sweat is sweat.

[Bookworm here: If you're interested in the 1918 flu pandemic, I recommend John M. Barry's The Great Influenza: The Story of the Deadliest Pandemic in History]
Daily Mail: 'Origami' condoms, Michelle Obama gardening games and poop-throwing chimps: NIH spent millions on wacky projects but now complains cuts killed off Ebola vaccine research:
The $30 billion U.S. National Institutes of Health blamed tightening federal budgets on Monday for its inability to produce an Ebola vaccine, but a review of its grant-making history in the last 10 years has turned up highly unusual research that redirected precious funds away from more conventional public health projects.

The projects included $2.4 million to develop 'origami' condoms designed with Japanese folding paper in mind, and $939,000 to find out that male fruit flies prefer to romance younger females because the girl-flies' hormone levels drop over time.

Other winners of NIH grants consumed $325,000 to learn that marriages are happier when wives calm down more quickly during arguments with their husbands, and $257,000 to make an online game as a companion to first lady Michelle Obama's White House garden.

The agency also spent $117,000 in taxpayers' grant dollars to discover that most chimpanzees are right-handed.
Bret Stephens: Obama Survival Manual, Intl Edition:
Each comment makes the same essential point: Don't fear America, don't trust America, don't wait for American rescue. A corollary point, surely not lost on Mr. Putin, Ayatollah Khamenei and other rogues is that they have a free hand at least until January 2017. The conclusion: If ever there was a time to revise their regional orders in ways more to their liking, better to do so now, when there's a self-infatuated weakling in the White House.
Jonah Goldberg: Culture Wars All The Way Down:
Let's imagine that America's national interest is completely disconnected from the domestic news cycle. It's not a difficult thing to imagine, given that it is so often true. But let's imagine that the disconnect is even more total. The press never covered the Islamic State. Never reported on the slaughter in Iraq and Syria. Never raised any concerns about what the rise of a terrorist army says about Obama's foreign policy or our long-term interests in the region. The press focused instead on George Clooney's wedding, events in Ferguson, Mo., and how awesome Lena Dunham is. Again, this isn't a hugely difficult mental exercise.

In short, imagine the rise of the Islamic State over the summer presented all of the same national-security and humanitarian problems, but no political problems for Obama. Now ask yourself, would Obama have done anything about it?