Winston Churchill's official 8-volume biography is FREE from April 9-11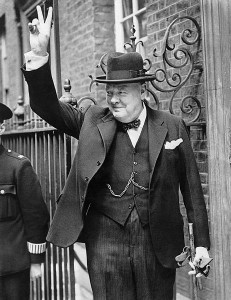 Earlier today, I told you that the Kindle edition of Nien Cheng's autobiography is on sale for only $1.99. Thanks to a friend, I can also tell you that, starting today, and ending Saturday, you can get the Kindle versions of all eight volume's of Winston Churchill's official biography for free.
What an extraordinary opportunity. I'm diving for my iPad the second I finish typing this so that I can download my copies.