Hillary and Bill release their campaign logos
The email from my friend said, "With Hillary having released her campaign logo today, Bill was quick to release his":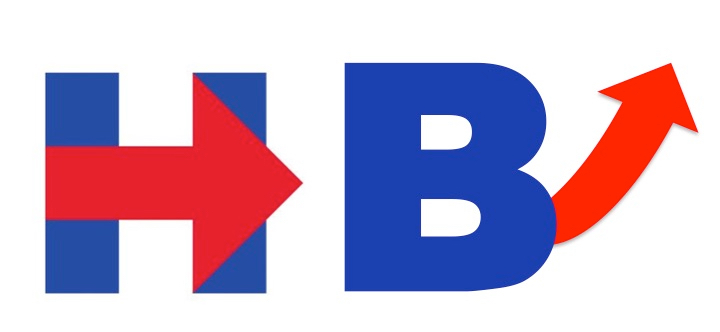 For more on Hillary's absolutely awful logo, check out this Weasel Zippers' post.
Hillary has let her potential Democrat rivals know that she intends to raise $2.5 billion dollars while campaigning for president. If her campaign logo is an example of how she spends her money, I don't think her rivals need to worry about her war chest. No matter how much she raises, she'll presumably spend it very, very badly.
CORRECTION: In a mad moment, I said Hillary was going to raise $3.2 billion. In fact, she's only planning to raise a measly $2.5 billion. I corrected my post accordingly.