Martin Luther King on the need for blacks to take responsibility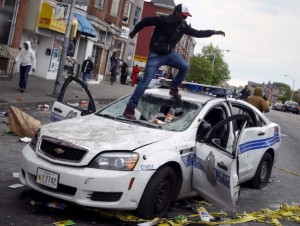 Yesterday, I had a rant:
"Fine, we, the white collective, screwed you. We screwed you 200 years ago, and 100 years ago, and 50 years, and last week. We seem incapable of not screwing you. So why do you keep looking to us for help? Look to yourselves. Fix your own communities because, according to you, whatever we touch, we turn to dross. The fact is, you can't grow up until you cut the apron strings, especially because, by your own definition, your white American Mommy is toxic."

Of course, once one says that, rather than the black community pulling itself up by its own bootstraps, all that happens is a renewed press for reparations.  But still, the reality in communities is exactly the same as it is when you sit in the therapist's office and he intones (usually to your irritation), "Only you can help yourself.  You have to want to change."
It turns out that Martin Luther King got there before I did: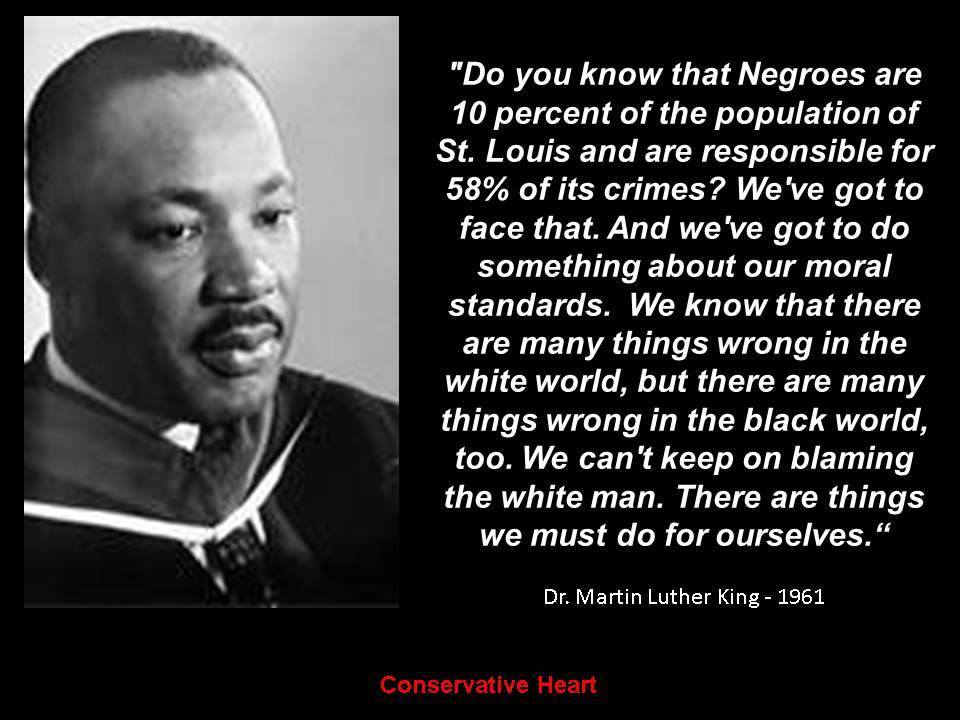 There's absolutely no reason blacks should listen to me, but is there any way we can get them to listen to him?
By the way, Frederick Douglas said much the same, although he was talking to whites, not blacks: