Planned Parenthood in Perspective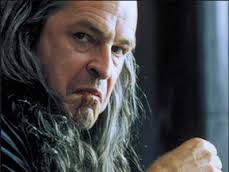 For my first post as a guest here at Bookworm I was contemplating many different topics, mostly concerning dealing with the Social Justice Mob. But then I saw the horrific undercover video of Planned Parenthood's Senior Director of Medical Services, Dr. Deborah Nucatola admitting and conspiring to sell fetal body parts. Seeing that video, with Nucatola eating and drinking wine while non-chalantly discussing how they will alter procedures based on the body part in need struck a nerve. That momemnt reminded me of a scene from Lord of The Rings, The Return of the King where Pippen is tasked to sing as song for Denethor as he sends his son out for sure death.
UPDATE: Well that didn't take long. Google removed my video mashup that intertwined the planned parenthood video with the LOTR cut. No worries though, I give them two you side by side. It is quite obvious as the director\doctor from Planned Parenthood so casually discusses "the menu" of body parts while sipping wine and stuffing her face with salad; you get the drift.
Regardless of what you think about abortion you should be horrified and saddened at what Planned Parenthood is doing. To think that they are turning babies breech to save heads, adding unnecessary complications for the sake of a sale. To think that they could be advising a young girl to have an abortion knowing that if they talk her into it they would have another part to add to "the menu". This is beyond reprehensible. As Pippen said, "we have no songs for great halls in evil times".