The Bookworm Beat 10-1-15 — the "clearing the spindle" edition and open thread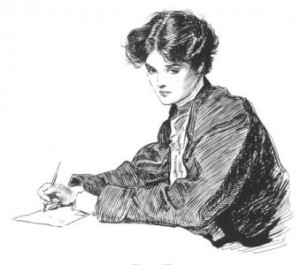 My thoughts are with the family and friends of those killed and wounded at Umpqua Community College today. I have only three things to note: Obama immediately demanded gun control; the campus has a "gun free zone" policy; and the shooter started to ask people their religion, but started shooting before they could answer.
Without more information, I have nothing else to say nor conclusions to draw.
What it's like to experience an Islamic terrorist attack
Foreign Policy has a truly horrifying minute-by-minute timeline of what happened during the horrible Islamic attack on the Nairobi's Westgate Mall two years ago.  The article pieces the story together based on conversations with survivors and Kenyan officials, as well as information derived from mall security tapes.
My two takeaways are that Islamic terrorists are monstrous people by the standards of any place and any time in world history; and that when seconds count, the authorities are not only minutes or hours away, they seldom have enough information to handle the crisis in any event.  The front-line defendants, if any, are those people who, through sheer happenstance, find themselves at the center of a terrorist attack.  If they are armed, the attack is more likely to be limited in scope.
When all guns in private hands are outlawed (which is President Obama's most devout hope), only outlaws and terrorists will have guns.  The rest of us will have targets painted on strategic parts of our bodies.
Dirty organic food
Marin County is fanatic about its organic foods. Perhaps, as with so many things, Marin is on the wrong track:
The permitted "organic" pesticides can be toxic. As evolutionary biologist Christie Wilcox explained in a 2012 Scientific American article: "Organic pesticides pose the same health risks as non-organic ones. No matter what anyone tells you, organic pesticides don't just disappear."

[snip]

Organic foods are highly susceptible to it. According to Bruce Chassy, professor of food science at the University of Illinois, "organic foods are recalled 4 to 8 times more frequently than their conventional counterparts." This is hardly surprising. Aside from the presence of pathogenic bacteria, organic grains are particularly susceptible to toxins from fungi. In 2003, the UK Food Safety Agency tested six organic corn meal products and 20 conventional (non-organic) corn meal products for contamination with the toxin fumonisin. All six organic corn meals had elevated levels—from nine to 40 times more than the recommended levels for human health—and they were voluntarily withdrawn from grocery stores. By contrast, the 20 conventional (i.e., non-organic) products averaged about a quarter of the recommended maximum levels.
Obamacare — more people should read my blog
Over at Nate Silver's FiveThirtyEight blog there's a conundrum:  Why don't 33 million people have health insurance in this glorious Obamacare era?  There are some easy answers to that question according to FiveThirtyEight:  To begin with, around 4 million of those "Americans" without insurance are, in fact, illegal aliens.  Another three million are immigrants and Medicaid gap people who don't have coverage.  Take away that crowd, and one is still left with 29 million uninsured people.  You can then peel away the 7.7 invincible or unemployed young, who view insurance as unnecessary or too costly, especially given that they're propping up Obamacare.  Even after that, you're still left with around 14 million uninsured Americans, 75% of whom are adults who ought to be Obamacare subscribers.
At this point, FiveThirtyEight is baffled:
It's hard to say why these 14 million people weren't insured, but the administration will have to figure that out if it wants to come close to the universal coverage the law intended.
May I suggest that the FiveThirtyEight people stop thinking like the middle class and start thinking like the lowest class? Once again, I turn to my friend who, though coming from a middle class background, lives amongst the poorest of the poor, many of whom are second or third generation members of that class:
[My friend] and her husband, the only middle class people in a sea of poverty, are the only people she knows, amongst both friends and acquaintances, who have signed up for Obamacare.  The others have no interest in getting health insurance.  Even with a subsidy, they don't want to pay a monthly bill for health insurance.  Even a subsidized rate is too onerous when they can get all the free health care they need just by showing up at the local emergency room.  Additionally, the ER docs are usually better than any doc who's willing to belong to whatever plan they can afford.  Nor are these people worried about the penalties for refusing to buy Obamacare, since none of them pay taxes.

Not only are the people in my friend's world refusing to buy Obamacare, they resent it.  According to my friend, someone she knows abruptly announced that she's getting involved in local politics, something she's never done before.  Until recently, this gal was one of those people who just floated along, getting by.  Now, though, she's fired up.

The reason for the sudden passion is unexpected:  She's deeply offended by a law that forces people to buy a product they don't need — never mind that she might benefit from the product, that she would pay far below market value for the product, or that she's too poor to be penalized for ignoring this government diktat.  The mere fact that the diktat exists runs counter to her notion of individual liberty.  Her view of government is that, while it's fine if it hands out welfare checks and food stamps, it goes beyond the pale when the government uses its power and wealth to coerce activity.
Our ideologically blind, narcissistic president
Barack Obama's appalling speech at the UN resulted in several very good articles about his delusions. My favorite is Bret Stephens' An Unteachable President:
Finally, Mr. Obama believes history is going his way. "What? Me worry?" says the immortal Alfred E. Neuman, and that seems to be the president's attitude toward Mr. Putin's interventions in Syria ("doomed to fail") and Ukraine ("not so smart"), to say nothing of his sang-froid when it comes to the rest of his foreign-policy debacles.

In this cheapened Hegelian world view, the U.S. can relax because History is on our side, and the arc of history bends toward justice. Why waste your energies to fulfill a destiny that is already inevitable? And why get in the way of your adversary's certain doom?

It's easy to accept this view of life if you owe your accelerated good fortune to a superficial charm and understanding of the way the world works. It's also easier to lecture than to learn, to preach than to act. History will remember Barack Obama as the president who conducted foreign policy less as a principled exercise in the application of American power than as an extended attempt to justify the evasion of it.
Elliott Abram's thoughts about Obama's "surreal" speech are also well worth reading.  He contrasts each statement Obama made, about the Middle East, Cuba, or anything, with the facts on the ground.  Obama is either a delusional fabulist or he really thinks everyone in the world is as stupid as his Progressive fans.
The camera never lies, at least not when it comes to Putin and Obama
Recent headlines make it obvious that Putin is running rings around Obama and positioning Russia as the new world power.  I'm actually not sure how long Putin can keep this dominance going.  Back at home, his country is being weakened by an utterly corrupt government; a weak, oligarchic economy; rising AIDS and alcoholism; and a declining population.  Putin is definitely ready to lead, but may eventually have too few followers and too little money.  If he's forced to retrench, though, we know he'll leave havoc in his wake.
But back to Putin and Obama.  If you want to know what's going on, check out this chart.
A handy-dandy guide to rebutting BDS lies about Israel
YNet has published an article that provides actual facts to counter the lies the BDS movement relies on in order to further its antisemitic goals.  For example:
The Lie: "Palestinians who live in Israel are second-class citizens."

The Truth: Israeli Arabs are citizens with equal rights. Arabs serve as Members of Parliament, as judges in courts, including the Supreme Court, as professors and doctors. In the past there were incidents of discrimination, and sometimes there still are. But according to any objective measure, the condition of Israeli Arabs is far better than that of Muslim minorities in Europe.

The head of the panel of judges who sent former Israeli president Moshe Katsav to jail, for example, was an Arab judge. The chairman of the Central Election Committee in 2015 Elections was also an Arab. There are numerous examples of the ways in which Israeli Arabs are integrated in the culture, art, economy and academia of Israel.
A handy-dandy guide to the Planned Parenthood videos
Meanwhile, at the Federalist, Mollie Hemingway summarizes the contents of the various undercover videos of Planned Parenthood's trafficking in human bodies.  One doesn't even have to watch the videos to find the contents extremely disturbing.
That Republicans are still funding this utterly corrupt organization — one that launders money for the Democrat party, spends taxpayer funds on boondoggles for high ranking employees (something only Fox seems willing to report),  and derives profit from selling body parts — is a disgrace.  Planned Parenthood is not the only game in town for women's health care, and it's time for us to stop pretending that it is (especially in this age of Obamacare).
Someone on a closed Facebook group to which I belong had a good observation:  How can Planned Parenthood (and other lefties such as the execrable Bill Nye, the un-science guy) claim that before birth a fetus is not human, while at the same time harvesting those same fetal body parts for sale as "human organs"?
Well, you know what they say:  If Leftists didn't have double standards, they wouldn't have any standards at all.