To the Left all human lives are equal but some lives are less equal than others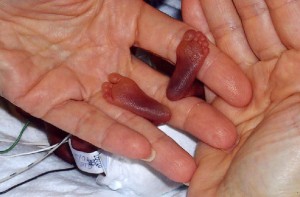 The anti-Second Amendment Left was feeling very smug the other day (as my Facebook feed attested) because they think that The Daily Show's new hack, Trevor Noah, hit one out of the park in attacking the sheer inhumanity of the crazed pro-Life gun holders on the Right:
The point is, if pro-lifers would just redirect their powers toward gun violence, the amount of lives they could save would reach superhero levels. They just need to have a superhero's total dedication to life. Because right now they're more like comic book collectors. Human life only holds value until you take it out of the package, and then it's worth nothing.
There's your logic for you:  All those people who claim to be pro-Life but support the Second Amendment are gross hypocrites; while the pro-Abortion crowd that wants to use government force to disarm the American public is all about "life"!
I have just a couple of numbers to share with you, both from 2011, because I found reports for that year that I could easily compare.  I doubt the numbers have changed significantly since then:
Number of abortions performed in 2011 in the United States:  1,100,000
Number of homicides using guns in 2011 in the United States:  8,583
The only way for the Leftists to think they win when comparing pro-Lifers who support gun rights to pro-Abortion types who want to ban guns is if the Leftists do not believe that a fetus is human.  Of course, every woman who's carried a baby to term knows, if only in her heart of hearts, that this is a lie.
To hold that those fetuses are not human, so that their deaths cannot be counted when compared to crime victims' deaths, is possible only when a belief system has turned into a death cult.  The Nazis did this when they convinced themselves that Jewish lives weren't human lives; and the Left has done it when it comes to fetal lives.
The problem, always, is that once a culture starts deciding which groups among it, no matter how human they appear, aren't really, truly human, then that culture inevitably slides into mass genocide.  This is especially so when resources become scarce, whether through natural causes (droughts, floods, volcanoes), or through unnatural science that declares, all evidence to the contrary, that humans are so destructive to Gaia that they must begin to erase their presence from Planet Earth.
First they came for the fetuses, and I said nothing because I was no longer a fetus….