My crystal ball is speaking about Hillary's campaign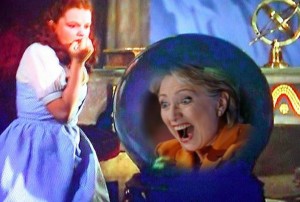 I'm betting that in the next few weeks, Clinton announces a sudden health problem that will force her to end her campaign.  She will also announce that Joe Biden has made the incredible sacrifice to take over her campaign for her.
Biden, in turn, will announce that Elizabeth Warren has agreed to become his veep.  There'll be some jiggery pokery to get him and Warren on the ballots in all 50 states, but it will happen — at least in enough Blue states to make a difference.
Meanwhile, at the back end, Obama will quash the FBI investigation into Hillary's emails, which is hitting too close to home, and quietly pardon Hillary before he leaves office.
And that's my prediction.