Watcher's Council nominations for May 11, 2016
Trump's ascendancy has been an earthquake at the Watcher's Council as Council members struggle to process what it means.  He therefore figures largely in this week's nominations: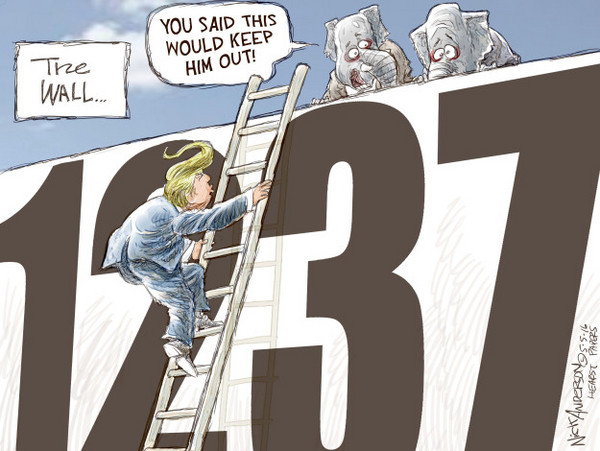 Welcome to the Watcher's Council, a blogging group consisting of some of the most incisive blogs in the 'sphere, and the longest running group of its kind in existence. Every week, the members nominate two posts each, one written by themselves and one written by someone from outside the group for consideration by the whole Council.Then we vote on the best two posts, with the results appearing on Friday morning.
Council News:
We currently have a vacancy on the Watcher's Council, the oldest and most established blogging group in the 'sphere. Any talented, interested parties should contact me directly by leaving a comment on any story on JoshuaPundit including your name, site name and e-mail info as well as anything else you wish to include. Needless to say,it won't be published but I will respond promptly to your inquiry and tell you what's involved.
So, let's see what we have for you this week….
Council Submissions
Non-Council Submissions
Enjoy! And don't forget to like us on Facebook and follow us Twitter..'cause we're cool like that!And don't forget to tune in Friday for the results!