The Real 2016 Vote: Bad Sex In Fiction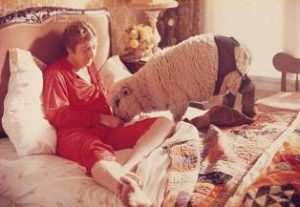 Forget what happened last week.  The most important vote in November has yet to happen.  But soon, soon, my friends . . . people will be voting on Literary Review's Bad Sex In Fiction Award.  As their website explains:
Each year since 1993, the Bad Sex in Fiction Award has honoured an author who has produced an outstandingly bad scene of sexual description in an otherwise good novel. The purpose of the prize is to draw attention to poorly written, perfunctory or redundant passages of sexual description in modern fiction. The prize is not intended to cover pornographic or expressly erotic literature.

The Award was established by Rhoda Koenig, a literary critic, and Auberon Waugh, at that time editor of Literary Review.
This year's top contender is rumored to be Janet Ellis for this steamy passage in her debut novel, The Butcher's Hook:
'Anne,' he says, stopping and looking down at me. I am pinned like wet washing with his peg. 'Till now, I thought the sweetest sound I could ever hear was cows chewing grass. But this is better.' He sways and we listen to the soft suck at the exact place we meet. Then I move and put all thoughts of livestock out of his head.
When asked for about her inspiration for this near Shakespearean description, Ms. Ellis, a former BBC personality on the long running U.K. children's show, Blue Peter, replied "Obviously as a Blue Peter presenter, I don't really know about sex so I had to rely on my imagination!"  And people joke about the lonely lives of scientists?  Oh my.