Highlighting how ridiculous the first hundred days concept really is
The first hundred days concept is ridiculous as shown both by objective analysis and by a media swoon over Hillary's first hundred days as "not-President."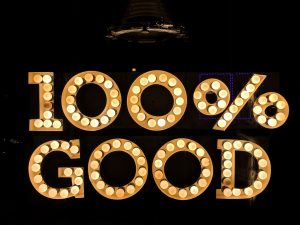 Pravda . . . um, I mean the mainstream media has been tremendously excited about what it characterizes as the failure that is President Trump's first hundred days. A few stalwart conservatives have pushed back, and God bless 'em for doing so, but the reality is that most Americans who only passively absorb headlines are thinking "Hmmm. Maybe Donald Trump is a failed president."
What's great about Scott Adams is that he's sidestepped the whole debate and pointed out how perfectly stupid the entire first hundred days concept is:
In science, you don't have much of an experiment unless you have a control case for comparison. For example, you can't know if a drug helped with a particular disease unless you study the people who didn't take the drug at the same time as those who did.

But the pro-science people forget this concept when thinking about politics. Where is the control case for Trump's first 100 days?

Is it George Washington's first 100 days?

Is it Jimmy Carter's first 100 days?

And which prior president came to office in 2017 with identical problems and the most polarized political environment in history?

And just how long is it supposed to take to revise Obamacare? Do we compare it to the time Abe Lincoln repealed and replaced Obamacare? Or how about the time those other presidents repealed and replaced Obamacare in the year 2017?
Only after making that objectively intelligent point does Adams discuss the subjectivity of the analysis. After all, we conservatives are thrilled by Neil Gorsuch, an appointment that the drive-by media sees as a disaster.
Likewise, we think that Trump has been successful in dramatically reducing illegal border crossings and in sending messages to both ISIS and Kim Jong-un. With regard to the latter, we appreciate that Trump is finally doing what other presidents should have done before, which is addressing the Norks' insanity, rather than trying to bribe it into oblivion. Obama pretended there was no nuclear threat. Trump, being a grown man, not a perpetually immature little Lefty boy is facing it down.
To the Leftists, though, all of these successes are failures. Thankfully, for them, though, they know where to look to find real success for the first hundred days of the Trump administration:
"She's Back: Hillary Clinton's Last 100 Days," the headline screams. Writer Jane C. Timm described the many things Clinton had planned for her first 100 days but sadly, can't do: "An aggressive push on a dozen policies… including raising the minimum wage, investing in infrastructure, and reforming the nation's immigration system."

Timm says the last 100 days have been Clinton's first taste of being "truly retired" while having to endure "a wildly different presidency than the one she had promised." Yet, despite "laying low" after her "gracious concession speech," Clinton isn't sitting around doing nothing. "She's back."

And so, Timm says forget about Trump's "tumultuous first 100 days" and instead, bask in the glory of Clinton's "apolitical appearances and speaking engagements where she championed longtime causes and reinforced values she promoted on the campaign trail."
In addition to that Hillary-loving overview, Timm actually includes a day-to-day breakdown of Hillary's "successes." Truth Revolt is good enough to highlight some of them:
Day 21 and beyond: Resisting in 140 characters or less

Clinton embraced Trump's favorite social media platform on February 9, tweeting "3-0" after three judges unanimously halted Trump's ban on the entry of residents from certain Muslim-majority nations.

Day 27: Dining with her "Saturday Night Live" impersonator

Day 42 and beyond: Speaking to students

Day 43: Reading some interesting news

A picture of Clinton eyeing a headline on Vice President Mike Pence's use of a private email account while serving as Indiana's governor went viral.
I cannot think of anything that could more perfectly show that this first hundred days idea is simply a way for the media to reinforce that Democrats are good and Republicans are bad.
Photo credit: "100% good," by Phanatic. Creative Commons; some rights reserved.