Here's what's trending at WOW! Magazine, home of the Watchers' Council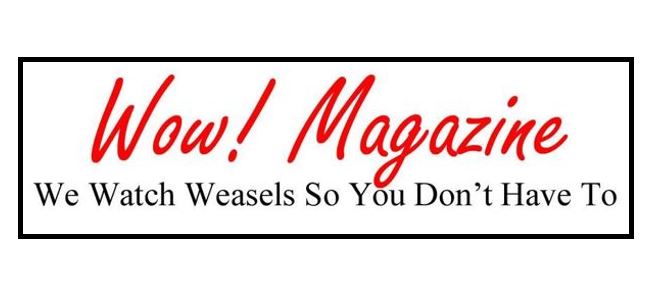 You have to act fast to keep up with the trending topics and new articles at WOW! Magazine, home of the Watchers' Council. As you've come to expect from Council members, they pay attention to the latest news and are extremely good at analyzing and synthesizing important political trends.
The following list, which was complied yesterday (but I was delayed in publishing until today) has articles you'll definitely want to read. Once you're at the site, though, be sure to check out the most recent articles Council members have submitted:
Another Win – Trump and India PM Modi Speak At The White House 
Julian Assange: "Why The Democrat Party Is Doomed" 
Collins, Rubio Help Muslims Pass Senate Resolution 118 to Criminalize Free Speech 
Forum: What Is Your Reaction To The Special Elections 
The Actual War On Women, Part 1 
Whadd'ya Know…Illinois is Bankrupt!
Answers to my questions about America's opioid crisis 
The Secret behind Amazon's New Bestseller On Palestinian History
The Democrat party is hamstrung because it can't tell the truth about itself
ReasonTV: College Students 'Think Freedom is Not a Big Deal' 
Venezuela: Leopoldo Lopez cries out to wife he is being tortured
[VIDEOS] Paul Joseph Watson on Muslims and Leftists 
Israeli Envoy: Anti-Israel Campus Campaigns 'A Real War' 
The Expanse: Forget Star Trek and Watch This Show
At a University of California campus, learning a life lesson about socialism 
California travel ban: Blatant hypocrisy about LGBTQ (etc.) rights