It's all happening at WOW! Magazine, where the Watcher's Council hangs out
If you haven't checked out WOW! Magazine, the Watcher's Council hangout, you're missing a lot of interesting and fun conservative information.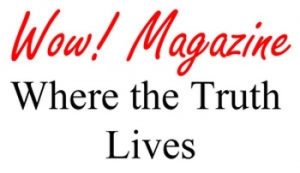 Do you remember, back in the day, that Simon & Garfunkel did a really cute little song called It's All Happening At The Zoo? That charming song popped into my head today and it seemed appropriate to a discussion about what the Watchers of Weasels have been up to lately:
Well, I don't know what's been happening lately at the zoo, but I can tell you that lots of things have been happening at WOW! Magazine, the online magazine from the august and well-respected Watcher's Council. Take a gander at these posts. You'll be glad you did:
[VIDEO] Brandon Morse gives CNN the public apology it deserves
Heroin: "When Mexico sends its people, they're not sending their best."
The Actual War On Women, Part 2
Gettysburg – A Fourth Of July Long Ago
WoW! Forum: Trump's Tweets – Effective Communication Or National Embarrassment?
July 2-18, 1937, 7/31/1937 – U. S. Navy Report of the Search for Amelia Earhart
Spanish civil war and human "Anti-Zionist" garbage
Mika and Don, A Shot in the Foot
Illinois Decided On Slow Death Instead Of A Quick Suicide.
(Cartoon) Poor Democrats…Milking A Dead Cow!
President Trump And Why Morning Joe is 'Morning Joke'
Re Obamacare: Is it people WILL die or people DID die?
Tennessee bitchslaps Marxifornia