When one blogger is not enough, check out the group at WOW! Magazine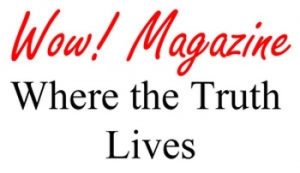 Sometimes, a single blogger just can't write enough about the political, social, and foreign policy insanity in the world today. That's especially true when one of those bloggers needs a break from the crazy, as I have the past couple of days. But fear not if you want more. The Watcher's Council is hard at work at WOW! Magazine, their collaborative blog that addresses all of the most scintillating topics in the news today. Don't believe me? Well, check these out:
Justine Damond: Political Allegiance
Anthony Scaramucci fires suspected WH leaker and Priebus ally. [UPDATED]
Federal Court – Trump Commission On Voter Fraud Request For State Data Lawful
Just Whose Side is Robert Mueller on?–Two Schools
The Day The Press Lost Its Power
WoW! Forum: How Would You Rate Trump's Performance After Six Months?
There was no switch in the 1960s making Republicans the racist party
A Scott Adams' Dilbert cartoon that's an Obamacare Rorschach test
Proposed legislation would open up records on federal pension recipients
Justine Damond: Transformation
VIDEO: USS Gerald R. Ford (CVN 78) Commissioning Ceremony
Tucker Carlson & Guest: NYT Reporter says White NYC female pedestrians are racist. (video)
Why won't NPR air Milo Yiannopoulos' book interview? (video)
Why do animal rights nuts hate rhinos?
Prager U: Why Isn't Communism as Hated as Nazism?
Ayn Rand's Children of the Damned, a 1971 Prophecy Fulfilled
Sweden Faces The Abyss; National Police Head Begs For Help
Justine Damond: Social Justice
Why John McCain Should Learn To Keep His Mouth Shut…For His Own Good
Ch-Ch-Ch Changes…Sean Spicer is Out, Anthony Scaramucci Is In
[VIDEO] Paul Joseph Watson takes on Linda Sarsour
The next generation of young conservatives is on YouTube
Looking at the New York Times Opinion Page