The Google Gestapo debacle . . . leads to excellent satire
There's lots of outrage about Google's war on thought-crimes, but not a lot of satire. Thankfully, what satire there is happens to be WONDERFUL.
Google recently made the decision to fire a highly qualified engineer for the thought-crime of suggesting that the Google workplace could encourage a bit more diversity. One suspects that it was women such as these who led the baying mob: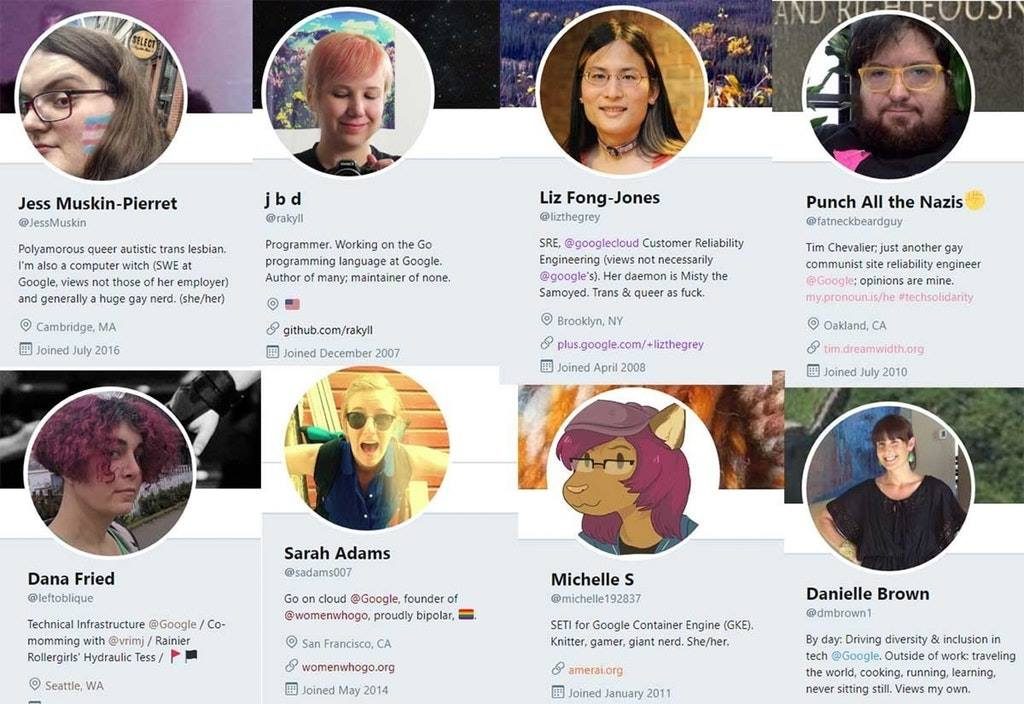 Most articles I've seen have breathed outrage. This one, however, breathes satire — and one of the best satires I've read in I don't know how long:
To: All Google Employees
From: Unoi'm Carasee, Vice President of Mutually Exclusive Propositions
Subject: The Recent Outrage

Dear Google Employees:

[snip]

I believe some of the problem lately has been a simple misunderstanding of my last memo. Unfortunately, I mistyped that Google "approves of free speech." I meant to write that Google must "approve free speech." I want all of our employees to feel perfectly free to express themselves however their political, moral, or religious beliefs impel them; provided of course that they receive prior written authorization.

[snip]

I am also pleased to announce the creation of a new employee committee that we are calling Keep Getting Better (KGB). Members of the KGB are tasked with coming up with new and improved ways in which Google can advance its diversity program, with a special emphasis on maintaining proper thoughts at all times.
Read the whole thing and be prepared to laugh.