The Dems' impeachment demands are Heaven-sent manna for Trump
Trump's impeachment battle with Pelosi — he wants it; she doesn't — and his negotiations with Iran and China, highlight his strategic and tactical genius.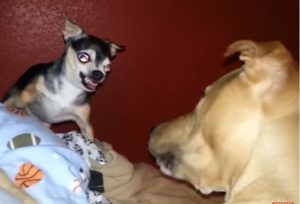 Of late, Trump has put me in mind of two very funny videos. But before I get to the videos, let me explain what I see going on right now between Trump and his opponents, both domestic and foreign. He is proving to be masterful at toying with his political enemies and with herding people into pens from which there is no easy escape or, perhaps, no escape at all.
The most obvious example today of Trump's toying and his herding is the way in which he is baiting the Democrats to impeach him. Yes, I know it's tacky when he talks about "Crazy Nancy Pelosi" or "Dumb as a Rock" Rex Tillerson, but we are living in tacky times, with a political party now devoting its entire energy and political capital to destroying a president. Dems have no other goals than to thwart Trump. Abnormal times seem to call for abnormal measures.
Here's the way I see it: Being tacky is not an impeachable offense. Threatening to fire someone . . . and then listening to reason and not firing him is not an impeachable offense. Pushing back against an investigation by the same crew that's trying to railroad you on false charges should not be an impeachable offense. Calling people mean nicknames is not an impeachable offense. In a constitutional republic, the executive officer refusing to produce his closest people for examination by the co-equal legislative branch is not an impeachable offense. Investigating law enforcement that either deliberately or with incredible stupidity launched a bogus investigation into a candidate's/president's affairs is not an impeachable offense.
While the base may have delusions of impeachability, ordinary people understand that saying "we hate you" does not establish the type of high crime or misdemeanor that justifies overthrowing the people's choice. What the crazed base wants is profoundly un-democratic (that's small "d" democratic). If we go down this route, we've given up on a true constitutional republic and become nothing more than a Western hemisphere banana republic.
Moreover, there is something very, very wrong in America when a Democrat-controlled House attempts to go all Lavrentiy Beria on a Republican president by digging into his bank records and taxes from the past decade. It is profoundly un-American when a government agency, instead of investigating an actual crime, instead tries to find a crime to pin upon a disfavored person.
Again, from Trump's point of view, desperate times call for desperate measures. Or maybe in Trump's case, we're not talking about desperate measures at all but are talking about, instead, funny, showman-like measures. Ever since the Mueller report dropped, we've seen Trump batting his enemies around a bit, perhaps even letting them think they might succeed, before toppling them over. Or, alternatively, putting more and more pressure on them until they realize he's trapped them.
So it is with the Democrats: In what might seem to be an irrational act, Trump is pushing as hard as he possibly can to be impeached. However, there's nothing irrational about it. Trump knows that he hasn't committed any high crimes and misdemeanors. After a two year rectal examine with a 6 foot long probe (that would be the Mueller investigation), the guy is squeaky clean when it comes to Russia. Moreover, as someone whom the IRS audits so regularly it's become practically an annual IRS sporting even, we can assume that Trump has nothing too bad hiding in the dark recesses of either his business or personal finances.
Ordinarily, someone with that clean a record would simply proclaim his innocence . . . which, frankly, is seldom that convincing. Trump's going the other direction: He's behaving more and more aggressively, with the meeting walk-out, the name calling and, just today, the declassification of Russiagate documents.
In addition, his war of words with Nancy Pelosi may seem childish, and un-presidential, but the reality is that, as Trump escalates the insults, he's putting her in an impossible position. Trump's behavior is going to make her base, both inside and outside of the House, more and more strident when it comes to demanding impeachment. For Pelosi to ignore that base will be very dangerous because its the base that provides a party's election energy.
What both Trump and Nancy know, though, although Nancy's base refuses to recognize it, is that impeachment will be a disaster for the Democrats. The most obvious reason, of course, is that there's no way in Hell that the Senate can muster a two-thirds majority to convict on the House's impeachment charges. Moreover, the American people will be disgusted when they see Trump working like the devil to keep his promises while the House masturbates itself into an orgasmic impeachment frenzy. The optics will not favor the House — and it's only going to get worse as Barr works his way through the facts behind the Russiagate scandal.
More and more ordinary Americans will start to say that the House is wasting its time, that the Democrats have run themselves right off the rails, that people knew what they were getting with Trump, that Trump is keeping his promises, and that he's hard at work for the American people, even as the Democrats enact a cross between Soviet show trials and One Flew Over The Cuckoo's Nest. 
It's been clear for some time that Pelosi's goal has been to make impeachment quietly go away. You know how it is. You leave something kind of nasty in your inbox for a long time, hoping that if you ignore it, it will take care of itself by just fading into irrelevancy. Trump, however, will not let impeachment fade. He's forcing a Hobson's choice on Nancy: For her, there is no good option.
In much the same way, Trump is forcing Iran into a corner. You can hear Scott Adams talk about that here.
Briefly, Adams points out that Trump has effectively dealt a death blow to Iran's economy because Iran is now unable to ship out any oil, which is it's only real commodity. Moreover, Trump has made it clear that, if Iran gets feisty, Trump will decapitate the government. That is, unlike past regimes, he won't do some sort of targeted blow somewhere. Instead, he will drop bombs on the presidential palace, the parliament, and the Guards' headquarters. Iran's only alternative to economic or actual death is to engage in serious peace talks that require it to stop sponsoring terrorism all over the world and trying to achieve complete dominance in the Middle East.
Trump has also put China in a corner. While Democrats and NeverTrumpers panic, the reality is that, while Americans are briefly being deprived of low price economic gadgets thanks to targeted tariffs (although it appears that the Chinese government, not American consumers, is currently taking on the costs of the tariffs), the Chinese are running out of food. Who do you think can hold out longer? I'm betting on Trump, not the Chinese.
Meanwhile, wisely, Trump makes sure to remind everyone that he thinks President Xi Jingping is a great guy with whom he can strike a deal that makes everyone happy. This is the complete opposite of his baiting behavior with Pelosi. It's a reminder how calculating Trump is. He wants a deal with China. When it comes to Democrats, though, he wants to goad them into self-destructing.
So, President Trump plays with his enemies, even letting them think he's running scared, before he goes in for the kill, and he corrals people in ways that either leave them without good options or that force hard decisions on them. And that leads me to my two videos.
The first is a video of Trump, the big dog, having some fun with the Democrats, as represented by Pelosi, the yapping little dog (starting at 4:15):
(Doesn't that chihuahua kind of look like Nancy?)
And here's a video of Trump, the sheepdog, relentlessly forcing those sheep-like Dems to go where he wants them to be: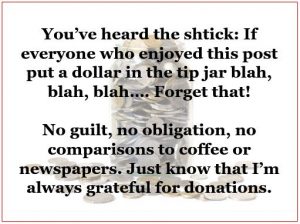 [give_form id="59195″]