Bookworm Beat 10/11/23: A special Israel illustrated edition
What happened in Israel is a declaration of war and a war crime. The West's inability to distinguish between the moral and the immoral is also a war crime. Some of these memes and videos may help clarify things.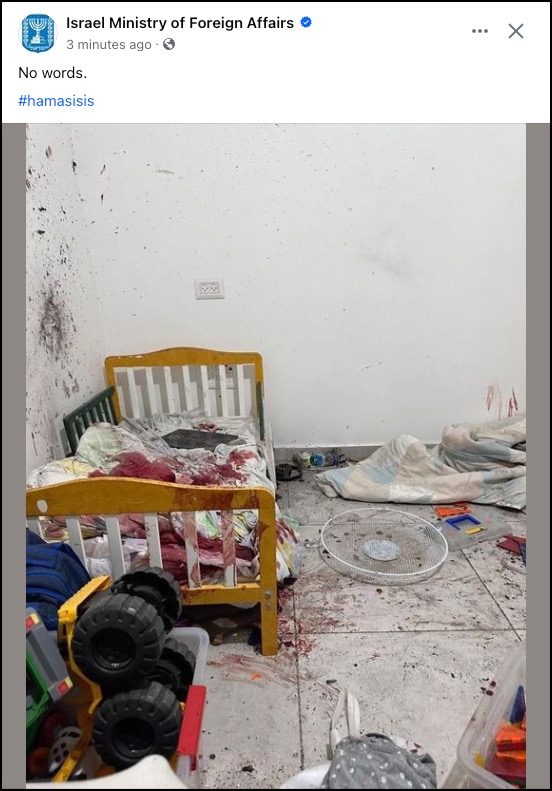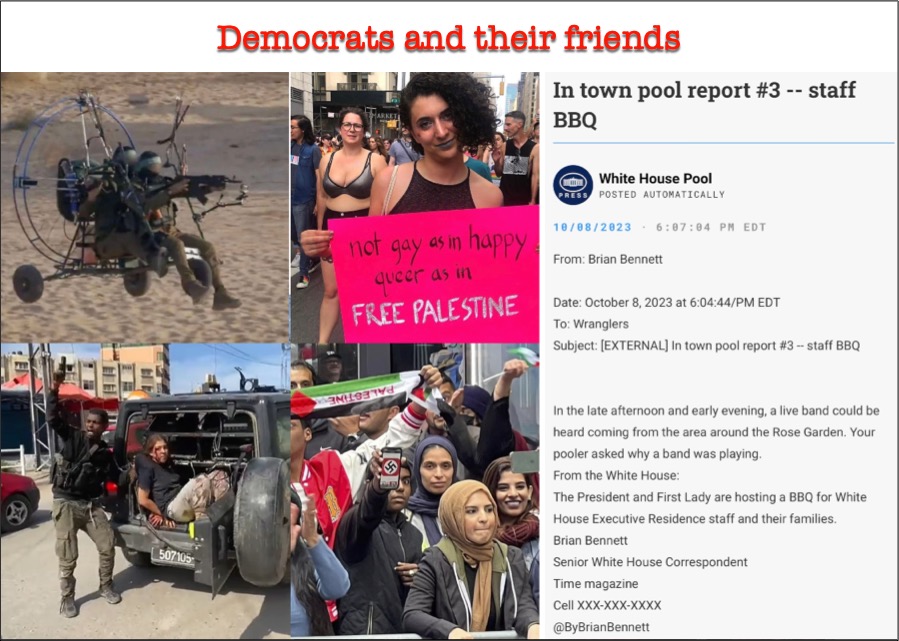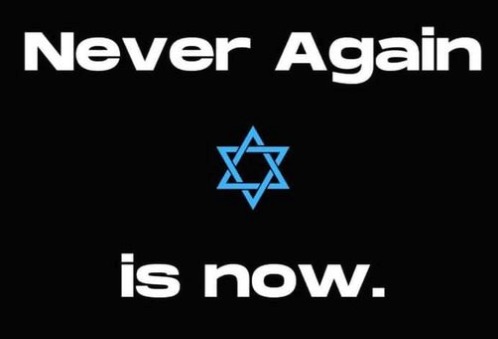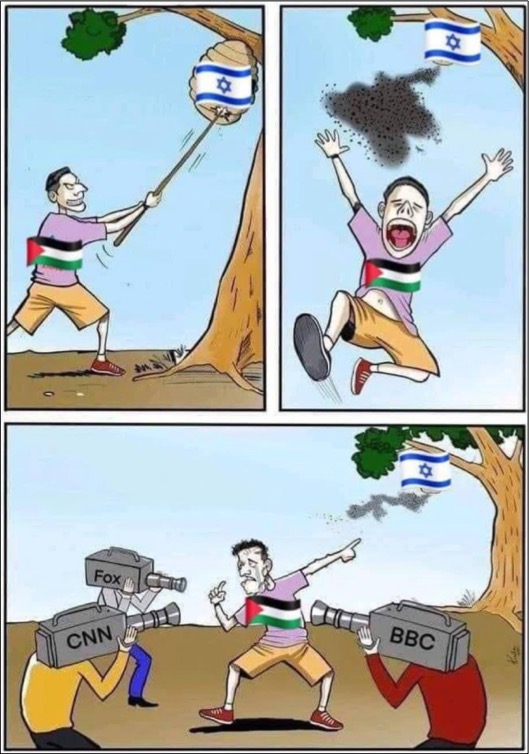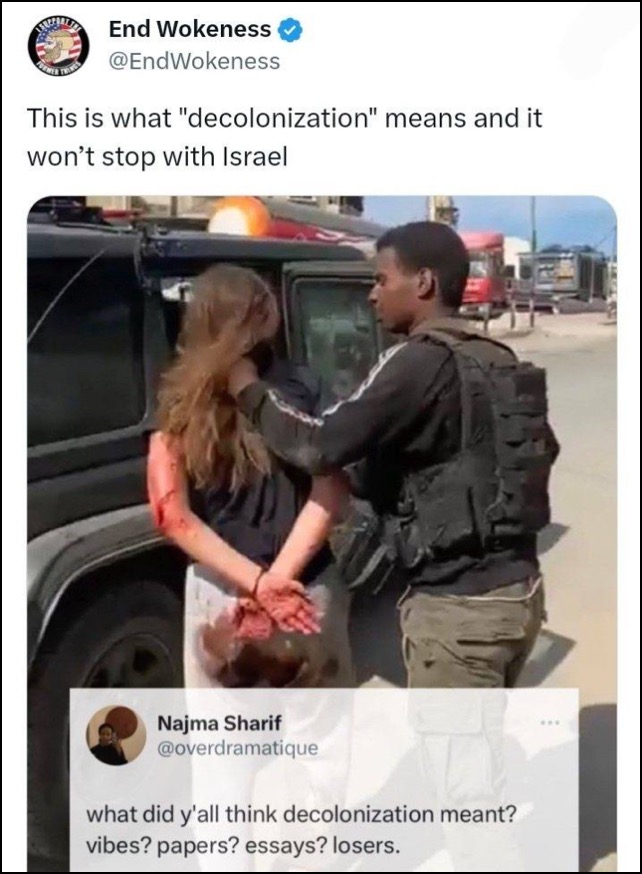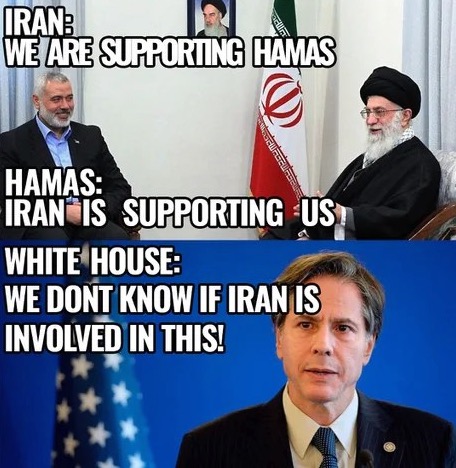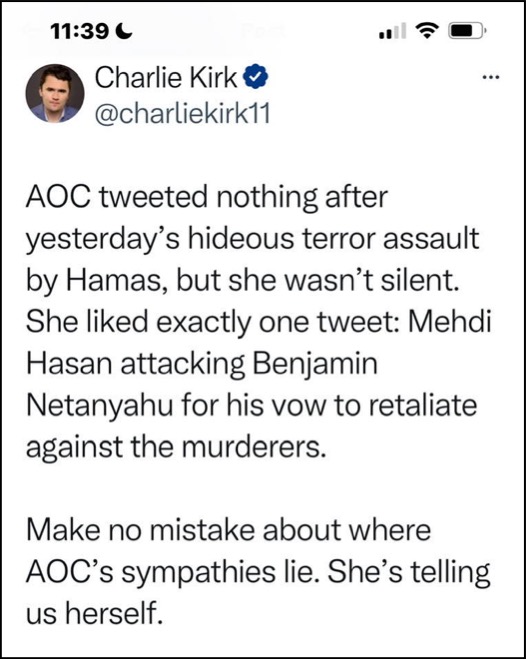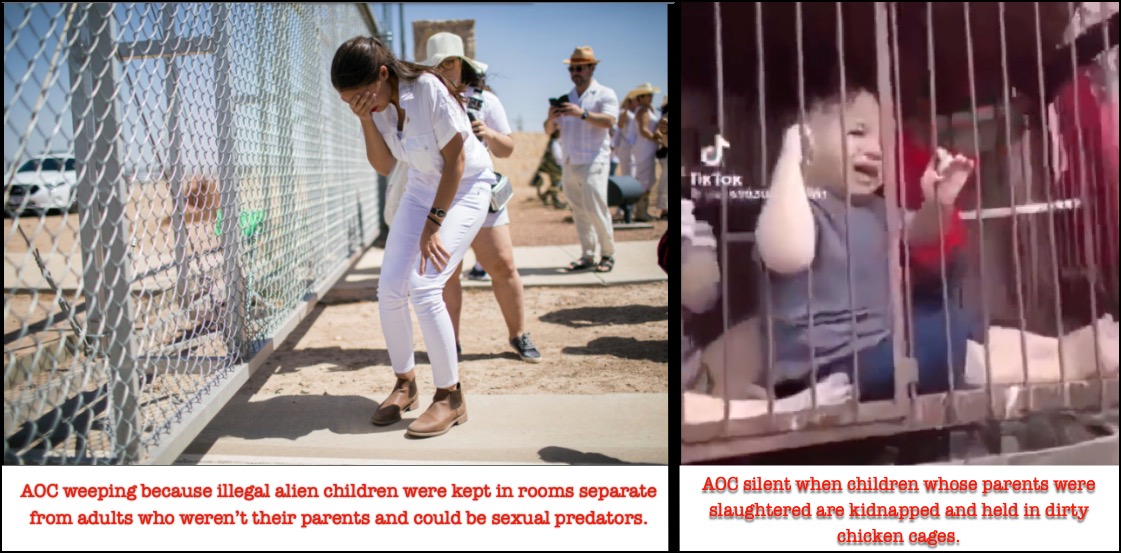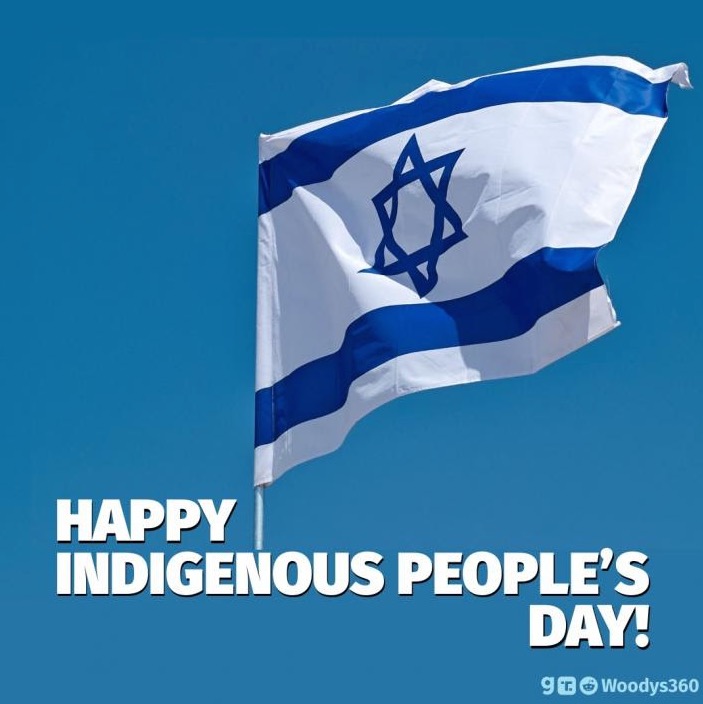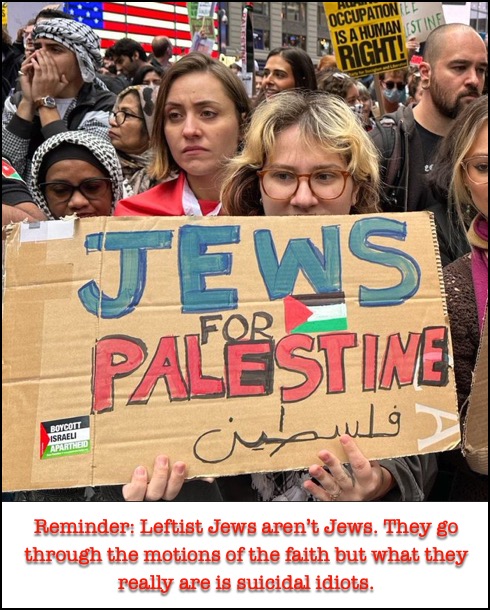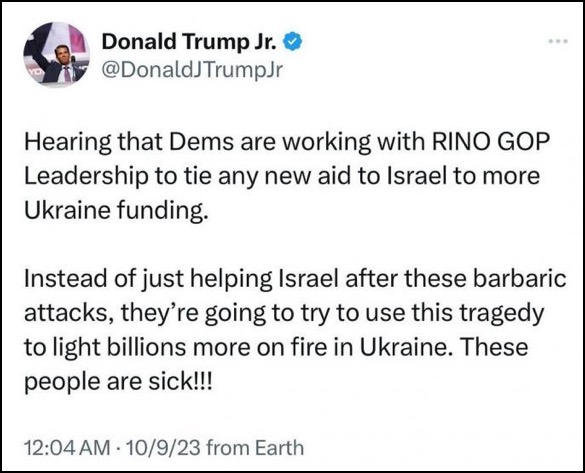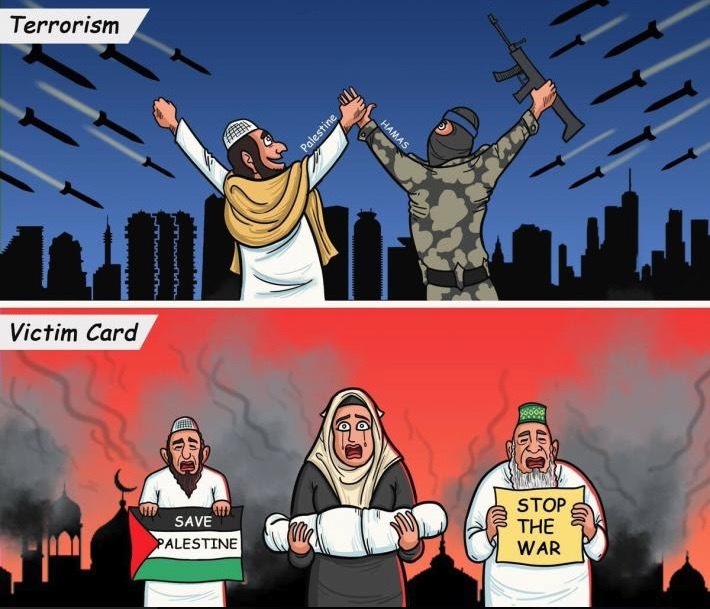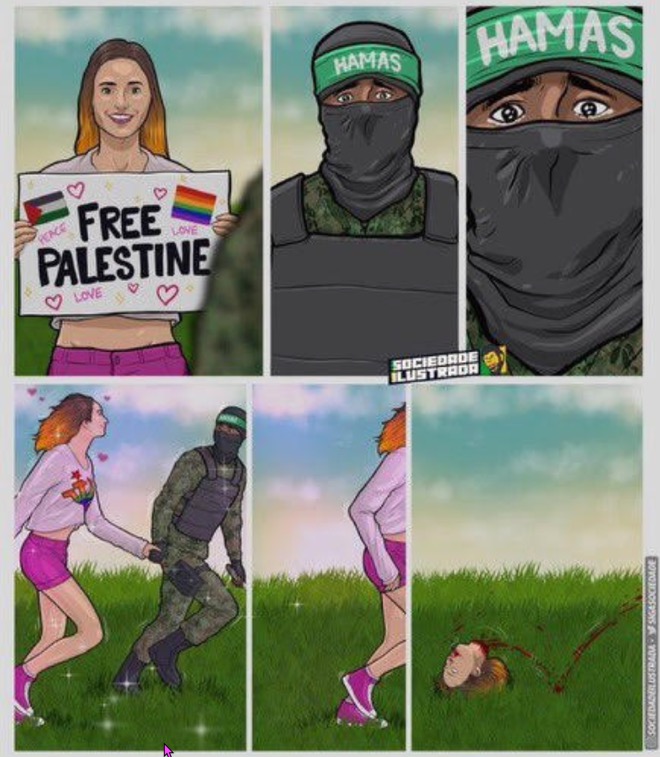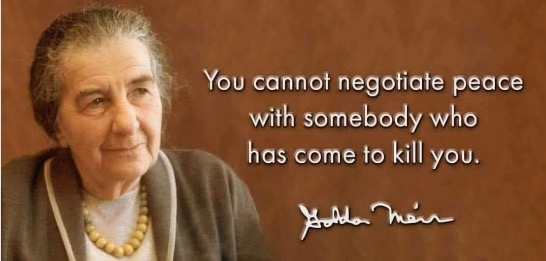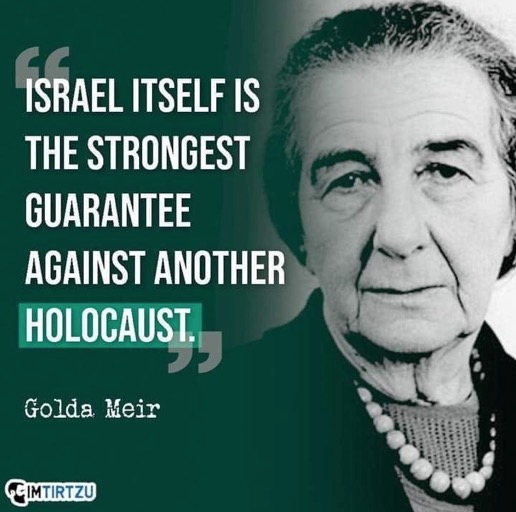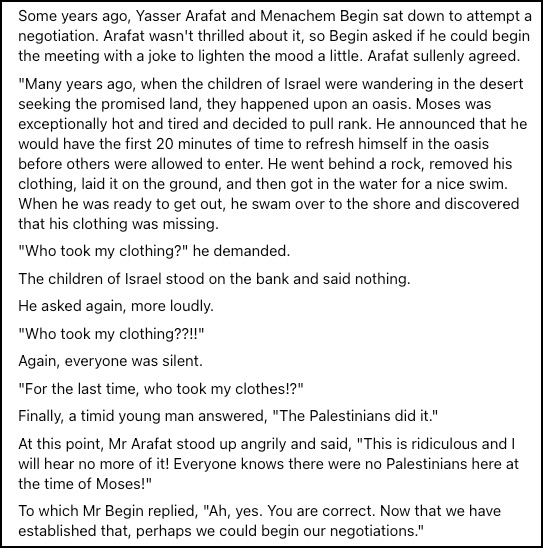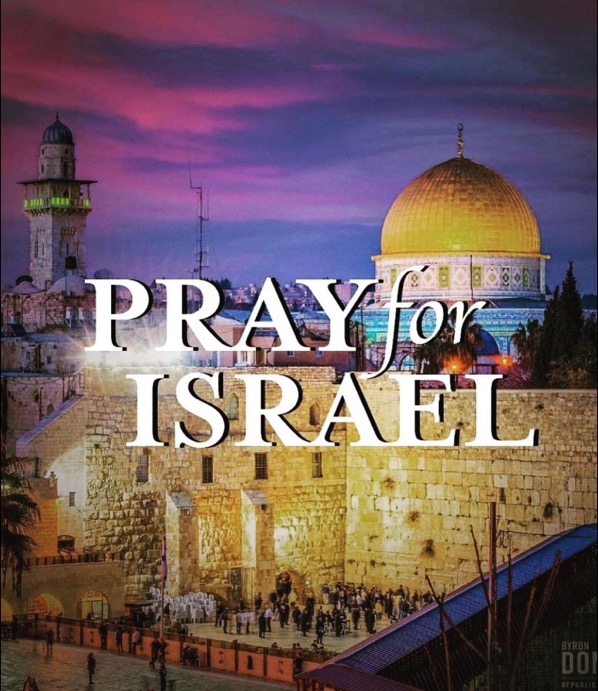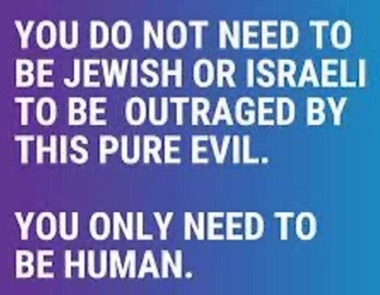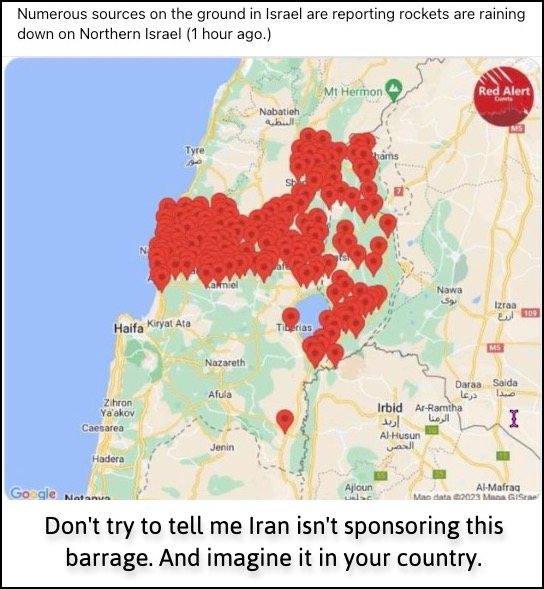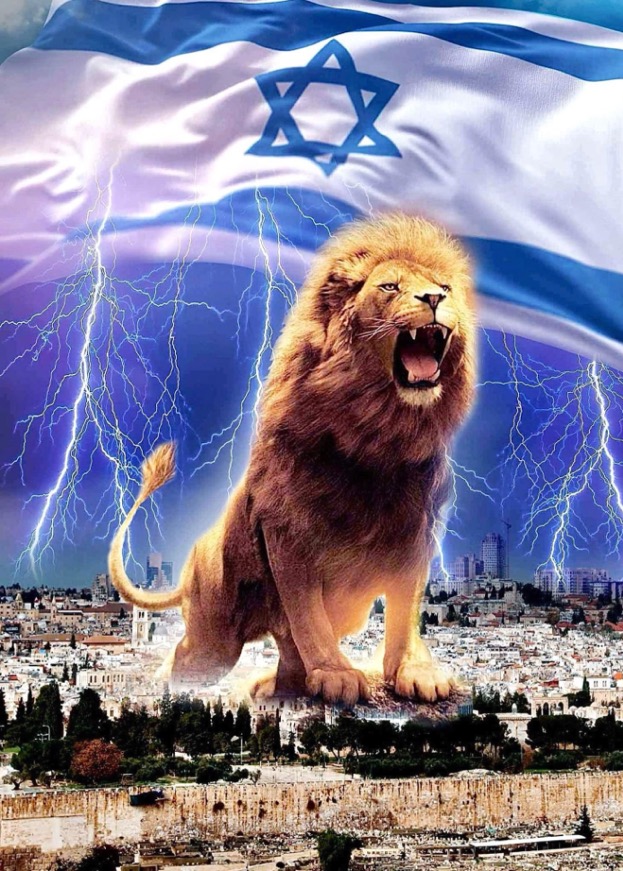 IDF Spokesperson MAJ (Res.) Libby Weiss sets the record straight. pic.twitter.com/lmaBy8Zf7J

— Israel Defense Forces (@IDF) October 11, 2023
It doesn't matter if the following is a new video or from the last time Gaza attacked Israel and Israel responded. It's always the same:
Palestinian BAD ACTING😂😂 WATCH How they Abandon "DEAD BODY" when sirens start blaring and then the BODY also gets up and runs away 😂 #ısrael #Gaza #IsraelPalestineWar #HamasTerrorism #HamasISIS #HamasWarCrimes pic.twitter.com/StDY0bMWVQ

— Rosy (@rose_k01) October 11, 2023
WOW: Rep. @CoryMillsFL is on the ground in Israel personally helping evacuate Americans trapped there following terrorist attacks by Hamas

Mills says he was able to rescue 32 Americans, but "hundreds" are still trapped.

Two years ago, he also travelled to Afghanistan to rescue… pic.twitter.com/xieUjBCuVR

— Benny Johnson (@bennyjohnson) October 11, 2023
Now let the snivelling apologists for rape, murder and torture explain how this, too, was justified. https://t.co/8h7DLHKofD

— J.K. Rowling (@jk_rowling) October 10, 2023
All this stuff about Gaza being an "open-air prison camp" and Gazans having nowhere to go to escape airstrikes once they have been warned by Israel to evacuate. Let's dispel some untruths. Firstly, Israel is unique in the emphasis it places on warning civilians to evacuate before…

— Jake Wallis Simons (@JakeWSimons) October 11, 2023
Even CNN cannot hide behind lies:
CNN reporter confirming on site that Israeli civilians were decapitated by Hamas. https://t.co/qCCpEkLo2w

— Yair Rosenberg (@Yair_Rosenberg) October 10, 2023
Let me state this very plainly: There is a battle of good and evil going on here. The side that tortures and murders civilians as their primary target is the bad side. It's that simple. Everything else is post-modern, amoral relativism to the point of evil.