San Francisco Chronicle columnist warns city's rational thinkers not to roll in the mud with one specific fringe group
The great thing about living in San Francisco is that it is socially and culturally responsible. The bad thing is, a city that is so socially and culturally responsible can't resist taking the bait when a fringe group tries to provoke a reaction.
In a non-Bizarro world, one might think that the columnist, C.W. Nevius, is advising San Franciscans to ignore the OWSers camped out along the Embarcadero.  What better way to avoid the drugs, feces and vomit?  Except that can't be right take on that lede because even San Francisco, with its seemingly endless tolerance for all things Progressive, cleared out the OWS camp a couple of months ago because it was a public health hazard.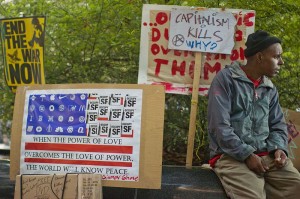 Or maybe Nevius is advising San Franciscans to avoid the antisemitic/anti-American hate fest that occurs whenever the Progressive crowd takes to the streets of San Francisco to oppose the wars the U.S. is fighting against Al Qaeda and the Taliban.  Nope.  Can't be that.  Those protests ended when Obama took the White House, even though it took another three years for one war to wrap up and the other is still going strong.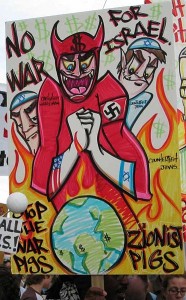 Hmm.  Maybe Nevius is telling San Franciscans to stay away from the annual Up Your Alley Fair, an open air celebration of pretty much unlimited debauchery.  Or the annual Folsom Street Fair, which features less nudity, but more whips and chains.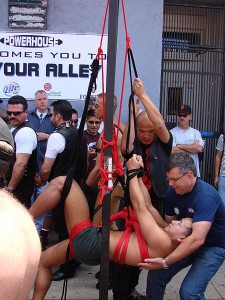 I mean, frankly, when it comes to "fringe groups" that are trying "to provoke a reaction," San Francisco certain has more than its fair share.
This being San Francisco, however, Nevius had something even more fringey in mind, something so horrifying that even San Francisco's usual crew of protesters, the ones who will take off their clothes to protest anything, including their right to take off their clothes, are being warned away lest they get damaged by contact with this extremist organization.  What is this diabolical gathering, the one so out there that San Franciscans need to hide in their homes rather than validate it with confrontation?
The 8th Annual Walk For Life, which will be held on January 21, 2012, in San Francisco.  Last year, this "fringe" group managed to gather around 40,000 people, all of whom frightened ordinary San Franciscans by wearing normal clothes, walking peaceably, and carrying signs that support life.  (Zombie has an illustrative photo essay from the 2010 walk.)
Nevius, who sometimes distinguishes himself by being amongst the more sensible columnists by San Francisco Chronicle standards, embraces San Francisco's amorality, however, when he says that the City, en masse, should ignore this pro-Life plague:
The best approach, of course, would be to let them [the pro-Life walkers] have their moment, ignore them, and then go back to real life in San Francisco. That's the approach that will be taken by the local chapter of Planned Parenthood.

[snip]

Naturally, not everyone feels that way, and we can just about count on clashes between the two groups. There will be disagreements about the size of the crowds – protesters claim that the walk organizers overestimate the size of the march, and members of the walk claim that the number of protesters decreases every year.

At the end of the day, it comes down to a classic example of sound and fury signifying nothing. When the walk concludes Saturday, you can bet that no one will have changed his or her position, although everyone will be congratulating himself or herself for standing up for the cause.
I've done enough abortion posts for you guys to know that I'm conflicted on this subject.  I grew up totally pro-Choice, focused entirely on the woman's needs and convenience.  As I've aged — and had children — I've no longer been able to deny that there is another life involved.  I want to deny it.  If, God forbid, my daughter shows up pregnant at 15, I want to say "Oh, never mind, darling!  I'll just take you to the doctor and that'll be that," but I don't think I can anymore.  It's not a woman's convenience versus a cell's existence.  It's a life versus a life.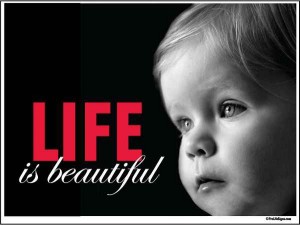 So when C.W. Nevius says "[w]hen the walk concludes Saturday, you can bet that no one will have changed his or her position," he's plain wrong.  The walk may be the last link in the chain for someone who is struggling, as I struggle, with making a u-turn in a profound belief system, one that forces us to confront who we are and what value we place upon ourselves.