How dare a private organization spend its money the way it wants to? Liberals opine about ObamaCare and the Susan G. Komen Foundation
In the past week, two decisions came out regarding the way in which private organizations spend their money.  The first decision was the Obama administration's announcement that businesses in America must provide their employees with insurance that covers birth control, sterilization, and abortifacients.  The only exception was for businesses that had no employees other than those dedicated to a core religious mission (i.e., a convent that doesn't employ any janitorial or gardening staff, but only nuns, who serve in all capacities, both religious and non-religious).
One year from now, by government diktat, religious organizations that are doctrinally opposed to any forms of birth control, abortion, or sterilization must nevertheless fund these activities.  This will affect every religiously run school, health care center, or other charity in America, of which there are many.  It will also affect most parishes, to the extent that the only employees aren't priests and nuns.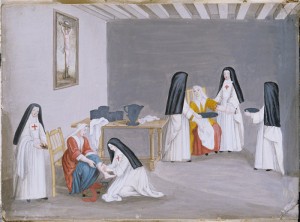 The other decision that hit the news regarding the way in which private entities can spend their money came, not from the government, but from an actual private entity.  The Susan G. Komen foundation, which is dedicated to finding a cure for breast cancer, announced that it will cut its ties to Planned Parenthood.  As an aside, Susan G. Komen is privately funded; Planned Parenthood, of course, receives substantial monies from the government.
Komen claimed that it cut funding because Planned Parenthood is running afoul of Congress, a problem that makes it impossible for Komen, under its charter, to provide funding.  Planned Parenthood claims that Komen, under the leadership of one of Sarah Palin's friends, is punishing Planned Parenthood for providing abortions and abortion counseling.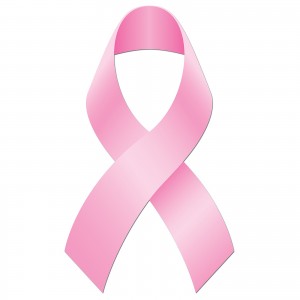 In the conservative world view, those stories are bass ackward.  When it comes to the Church, the government should not be telling religious institutions to spend their money on activities antithetical to their core doctrines.  And with regard to business, conservatives believe that private foundations have the perfect right to withhold funds from organizations that engage in activities they find offensive.  It's very different in liberal land.
My insight into liberal land comes through my "real me" Facebook account.  Because I've spent most of my life in the Bay Area, I'd say that roughly 90% of my Facebook friends are liberal leaning.  I therefore get to see what energizes them (and why), as well as what they ignore completely.
I can tell you that what my friends ignored completely was the Obama administration's assault on religious freedom.  Not a single person I know commented upon the fact that the Catholic Church is outraged, and on the move, because of the requirement that it fund birth control and abortions.  As far as my friends were concerned, this was a non-issue.
Liberal pundits are equally unable to see why this matters.  Megan McArdle hones in on the liberal argument supporting the administration's mandate, which is that if religious institutions are going to go into business (i.e., healthcare or education, both of which are activities in which they've engaged for millennia), they need to play by big boy rules, which translates to bowing down to government diktats that touch upon doctrinal issues.  If they don't want to play by those rules, they shouldn't be doing anything more than administering the sacrament:
[From the liberal viewpoint] the regulations seem to have nothing to do with whether the Catholic hospitals or other charities take public money; rather, it's the fact that they provide services to the public, rather than having an explicitly religious mission.

I've seen several versions of Kevin's complaint on the interwebs, and everyone makes it seems to assume that we're doing the Catholic Church a big old favor by allowing them to provide health care and other social services to a needy public.  Why, we're really coddling them, and it's about time they started acting a little grateful for everything we've done for them!
McArdle shreds this argument with a little real world logic:
In the universe where I live, some of the best charity care is provided by religious groups–in part because they have extremely strong fundraising capabilities, in part because they often have access to an extremely deep and motivated pool of volunteers, and in part because they are often able to generate significant returns to scale and longevity. And of course, the comparative discretion and decentralization of private charity, religious or secular, makes it much more effective in many (not all ways) than government entitlements.

In this world, I had been under the impression that we were providing Catholic charities with federal funds mostly because this was the most cost-effective way of delivering services to needy groups.
Simply put, the religious organizations that run charitable programs are doing the government a favor, not vice versa.  Nevertheless, the Obama government has just decided to bite the hand that feeds it — not that my Facebook friends care.
What my Facebook friends do care about, deeply, is Komen's decision to cut funding to Planned Parenthood.  They are outraged and are furiously sharing Facebook links from Planned Parenthood and other pro-Choice advocacy groups that find it morally wrong that a private entity, offended by Planned Parenthood's approach to a core moral issue, might have rethought its charitable outreach.  Some examples:
Tell the board of Susan G. Komen: Don't throw Planned Parenthood under the bus!
act.credoaction.com
The Republican plan to defund Planned Parenthood is working — but if we take action now we may be able to stop the latest attack on women's right to health care. It was just announced that Susan G. Komen for a Cure will no longer fund free or low-cost breast cancer screenings for millions of women.

Susan G. Komen for the Cure: Don't Succumb to Right Wing Attacks. Restore Planned Parenthood Relatio
signon.org
I just signed a petition to Nancy G. Brinker, Founder and Chief Executive Officer, Susan G. Komen for the Cure: Stand firm for women and restore your relationship with Planned Parenthood immediately.

Women's lives vs. politics
pol.moveon.org
Susan G. Komen for the Cure just bowed to anti-choice pressure and eliminated breast health funding for Planned Parenthood, even though this means thousands of women could be denied the screening and early detection that saves lives. Tell them to put women's lives ahead of politics.
Most of my Facebook friends, in posting these links, announce that they'll never give money to Komen again, but are at that very minute cutting a check to Planned Parenthood.  In other words, they understand how the marketplace works; they just don't like it.
What I especially love about all the comments I've seen is the moralizing:  "Breast cancer isn't pro-choice or anti-choice."  "It's immoral to stop funding breast cancer research."  "How can Komen put politics ahead of morality?"  In making these arguments, my friends are oblivious to two pertinent points.
First of all, Komen isn't stopping its funding for breast cancer research.  It's simply finding a new partner with which to work, either because its current partner is corrupt and in trouble with Congress (the official Komen line) or because its current partner engages in acts that the Komen organization finds morally wrong.  By making breast cancer screening available through a morally corrupt entity, Komen understands that it is essentially funding that corruption, a nuance that eludes the liberals.
Second, it's the Komen Foundation's own money.  Last I heard, and despite the Obama administration's most recent assault on the Church, in America people (and corporations) have a Constitutional right to spend their money (or not spend their money) as they please.
People should think long and hard about the pairing of the ObamaCare/Catholic Church battle, and the Planned Parenthood/Komen battle, because these two fights perfectly represent two sides of the same coin:  namely, the liberal belief that there is nothing, including the Constitution, to stop the government and the liberal elites from dictating how individuals and private entities should spend their money.