Is the rise of bullying at schools tied to Progressive education policies?
There are a couple of things about modern life that are hard to understand.  The first is why so many more children have potentially fatal peanut allergies than did in my youth.  I have no idea why this is so, and probably never will.
The second thing that's been mysterious to me is why bullying in school has suddenly become so epidemic.  When I was young, there was certainly bullying (and I, being small, near-sighted, and socially awkward, came in for more than my fair share), but bullying really wasn't a big deal the way it is now.  For one thing, I don't recall a single instance of someone committing suicide in San Francisco due to bullying during my school years, and I was one of those wonkish kids who read the paper daily (explaining, no doubt, why I was targeted for harassment). Lately, though, I've come up with a couple of theories about the rise of bullying.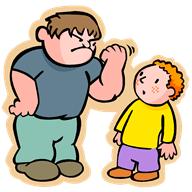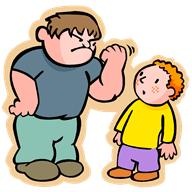 There's no doubt that social media is responsible in part for bullying.  The fact that children can use Facebook and texting to bully from a distance makes the whole process so much easier.  It's one thing to insult a person to her (or his) face.  That requires a certain amount of chutzpah.  It's another thing entirely, though, to add your "like" to a derogatory comment on someone's Facebook page.  That's practically anonymous and gives one an emotionally safe distance from the emotional damage one is causing.
Even social media, though, doesn't account for the atmosphere in schools that makes relentless bullying socially acceptable.  And really, when one considers the omnipresent anti-bullying campaigns that are an integral part of every schools curriculum, it seems odd that bullying is equally omnipresent.  Or does it?  Could those anti-bullying campaigns be part of the reason bullying is on the rise?  I think so.
The schools in my community perfectly exemplify the modern educational approach to bullying.  They certainly don't ignore bullying.  To the contrary, they talk about it constantly.  They hire touchy-feely gurus to come in and have the kids "open up" about their feelings, apparently in the belief that doing so will increase the average 14-year old's empathy.  They also have peer groups of "specially trained" students who walk around ordering other students not to engage in bullying and who are supposed to mediate school-yard quarrels.  I have it on the best authority — the kids' themselves — that these peer advisers have all the warm, cuddly qualities of a member of Mao's youth brigade.  Just as anti-bully campaigner Dan Savage turns out to be something of a bully himself, those teenagers vested with the power to stop bullying tend to let that power go to their heads.  (Not all of them, of course, but enough of them to make other kids sour about the peer advisers.)
Kids who are caught engaging in bullying are counseled, made to do "reparative" work, overseen by faculty members and peer advisers, and otherwise made the objects of a great deal of attention.  Unsurprisingly, when these bullies do get caught, they do not have warm and cuddly feelings towards those students who presumably ratted them out.
Oh, and here's the really important thing to know about how schools deal with bullies:  self-defense is not an option.  The only recourse for a bullied child is to tell the school authorities.
In theory, this sounds lovely.  It does away with vigilante justice and minimizes the fights that used to be fairly common on school playgrounds.  That's the theory.
In fact, making self-defense a crime is a bonanza for the bullies.  The alpha child with a mean streak quickly figures out that, if he acts first to create a reign of terror, the other children are powerless to stop him.  He's figured out that it takes two to tangle sufficiently to get the authorities' attention.  As long as he's dishing out the bullying, but no one is fighting back, the bullying is virtually invisible at the adult level.
Schools will tell you that they also counsel children how about how to avoid becoming victims.  This is a semantic gimmick.  To the extent the schools "teach" children how to avoid bullying, it doesn't involve basic physical self-defense (which includes things as simple as walking in a confident way) or verbal self-defense (ways to take control of and deflect a potentially hostile interaction).  Instead, it's all about "feelings."  Well, the only "feeling" the bullied child knows well is fear.  Being told to "express" that feeling doesn't prevent the bullying. Nor does all this "feeling" talk defer the alpha child who's intent on doing a bit of no good.
The enterprising bully is also unfazed by the fact that the schools have rules against punishing whistle-blowers.  After all, the schools also have rules against bullying in the first place, but that's clearly not stopping anyone.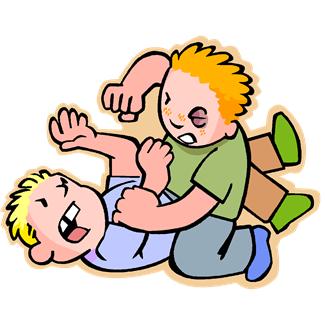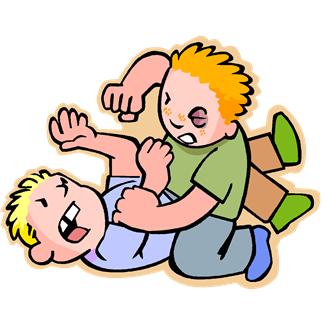 In the old days, school yards meted out a form of rough justice: fist fights.  They weren't common in my day, but they happened.  Two boys would hit the ground in a tangle of fists and feet, all the other children would gather around hollering "Fight!", and, after a few minutes, a teacher would come along and break it up.  That was usually the end of it.  Fighting wasn't encouraged, but it was tolerated up to a certain point, because it constituted community policing.  The kids took care of things themselves and, along the way, they learned how to be responsible for their own safety, rather than dependent on others.  (Please note that I'm not advocating kids beating each other up, nor am I confusing the rather innocent fist fights in my middle class schools with the brutal knife, gun, etc., gang fights that take place in America's more dangerous schools.)
There is a perfect analogy for what's going on in the schools:  gun control laws.  Those communities that have banned guns, and that have made even home defense a criminal act, blithely expected crime to go down.  Instead, of course, it went up.  Knowing that potential victims were helpless didn't make criminals feel a sudden gush of compassion.  Instead, it heightened their hunting instincts.  Even the most thick-headed amongst them was able to figure out that the home robbery situation, rather than representing a risk, suddenly had all the fun and profit of hunting fish in a barrel.
On the street, the saying is that, when seconds count, the police are only minutes away.  The same is true in the schoolyard, only it's worse.  When seconds count, the school authorities aren't there at all and, if a brave child tattles on the bully, either by telling his parents or by telling a school official, the bully suddenly becomes the center of the kind of attention that can only make the victim quite nervous about subsequent repercussions.
The best way to prevent violence is to have a population that can defend itself.  While Progressives think that everyone who knows how to fight is a potential bully, I believe that everyone who knows how to fight and who is taught about justice, morals, and decency, is a bulwark against bullying, because he can protect not only himself but also those smaller and weaker than he is.