It's not smart for the Army to call its own troops stupid — but nobody seems smart in Obama's America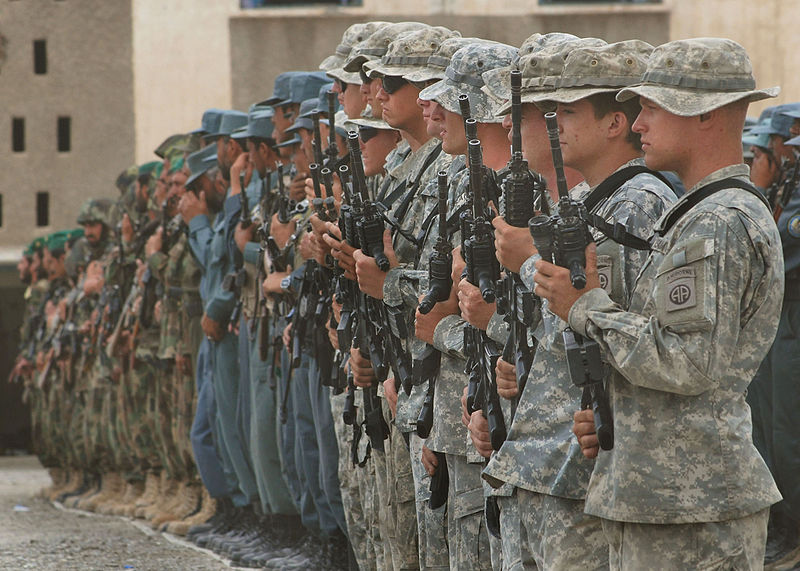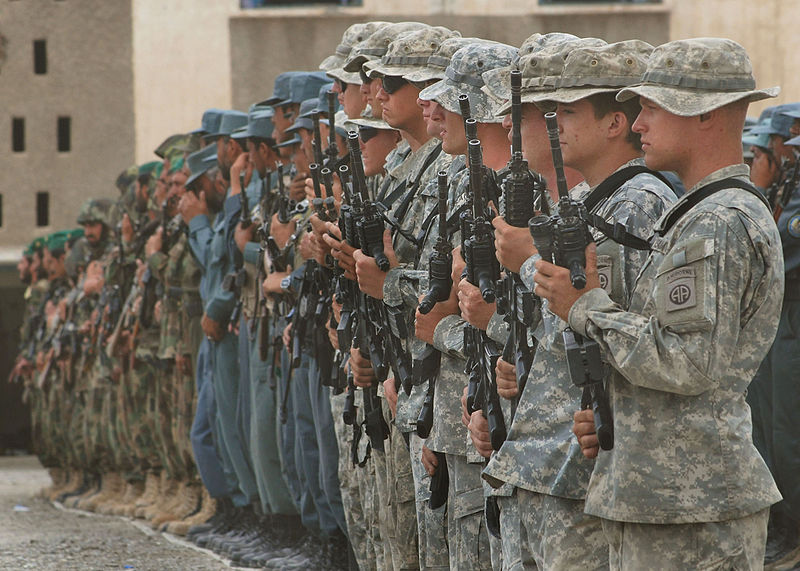 The rule of war used to be that you hated your enemy. That made it easy to fight your enemy. Then, starting with the first Gulf War, the new rule was that you felt sorry for your enemy. By the Iraq War, the rule had become, you've got to like and respect your enemy.
These new rules baffled my father, a WWII vet, who kept saying "You can't kill an enemy unless you hate him."  I'm glad that Daddy's not alive today to see the proposed Army Handbook coming out of the politically correct Obama Pentagon.  The proposed new rule is that, if you serve in America's military, you must hate yourself because you're incompetent and ill-informed (the link is behind a paywall; I've limited the quotation below to fair use):
The proposed Army handbook suggests that Western ignorance of Afghan culture, not Taliban infiltration, has helped drive the recent spike in deadly attacks by Afghan soldiers against the coalition forces.

"Many of the confrontations occur because of [coalition] ignorance of, or lack of empathy for, Muslim and/or Afghan cultural norms, resulting in a violent reaction from the [Afghan security force] member," according to the draft handbook prepared by Army researchers.
There you have it: if you get killed in Afghanistan, it's all your fault.
With that rule in mind, why don't we just surrender now and save everyone a lot of time and money? I'm sure that the short-term benefits, in the form of national politically-correct self-respect, will more than offset the increase in targeted American killings at home and abroad.
Incidentally, there's absolutely nothing wrong for an occupying force to deal intelligently with both the active enemy and the more neutral local people. It's smart to mandate that troops behave in ways that will maximize gaining the local population's good-will, while minimizing accidentally giving cultural offense.  A sidebar to the WSJ article that quotes the handbook's specific rules, shows that the Army can be that smart:
Green-on-blue incidents provoke a crisis of confidence and trust among [coalition forces] working with [Afghan troops]. As a means of illuminating this insider threat, those [coalition] personnel working on Security Force Assistance Teams during 2012 that live alongside and mentor [Afghan security forces] have about 200 times the risk of being murdered by an [Afghan security force] member than a U.S. police officer has of being murdered in the line of duty by a perpetrator.

* * *

Preventive tools:

Understand that they may have poor conflict resolution skills and that insults cause irrational escalation of force.
Do not discuss religion

* * *

Cultural Awareness:

Flashpoints/Grievances Some U.S. Troops Have Reported Regarding Afghanistan National Security Forces:

To better prepare [coalition forces] for the psychologically challenging conditions in Afghanistan, familiarize yourself with the following stressors some U.S. troops have reported concerning [Afghan security forces] behavior during previous deployments. Bear in mind that not all [coalition] troops have reported such experiences or beliefs.

Some ANSF are profoundly dishonest and have no personal integrity
ANSF do not buy-into war effort; far too many are gutless in combat
Incompetent, ignorant and basically stupid

Bottom line: Troops may experience social-cultural shock and/or discomfort when interacting with [Afghan security forces]. Better situational awareness/understanding of Afghan culture will help better prepare [coalition forces] to more effectively partner and to avoid cultural conflict that can lead towards green-on-blue violence.

* * *

Etiquette Violations Best Avoided by [coalition forces] Taboo conversation topics include:

Anything related to Islam
Mention of any other religion and/or spirituality
Debating the war
Making derogatory comments about the Taliban
Advocating women's rights and equality
Directing any criticism towards Afghans
Mentioning homosexuality and homosexual conduct

Bottom line: Try to avoid highly charged and emotional issues.
What's dumb is a handbook that, at least in its first draft, appears in its introduction (which sets the tone for the rest of the handbook) to blame American troops for problems with Afghanis.  Sad to say, that's what the introduction to the handbook (if I understand the WSJ article correctly) appears to do:
"Many of the confrontations occur because of [coalition] ignorance of, or lack of empathy for, Muslim and/or Afghan cultural norms, resulting in a violent reaction from the [Afghan security force] member," according to the draft handbook prepared by Army researchers.
There's only one way to read that: "You Americans soldiers are crude, rude, vulgar, uninformed ugly Americans. Shape up or die."
Every parent knows that it's one thing to demand good, smart behavior from your child because your child is a good and smart person.  It's another thing entirely to tell your child that he's a stupid, incompetent failure whose every negative interaction with third parties is his own fault (whether or not that's true).  The first approach creates responsible people who set high moral and practical standards for themselves.  The second approach creates embittered, insecure people who refuse to examine and improve their own behavior because it's too painful to do so.  One would think that the high muckety-mucks in the Army would be savvy enough to understand this elemental human psychology.
As BlackFive says, writing from the perspective of someone who knows what it means to be on the front lines:
Cultural sensitivity is one thing.  But.  How any American soldier can avoid criticism (especially witnessing that behavior) of how they treat women and children is beyond me.  This is almost a parallel to how we began fighting communism in central America in the 70s/80s.  Look the other way.  Don't get involved.  Don't fight, just advise (and if they don't listen, no big deal).  It was when we were allowed to make moral and ethical decisions/actions that we succeeded there.  It was when we stopped the avoidance nonsense that changes began to happen.