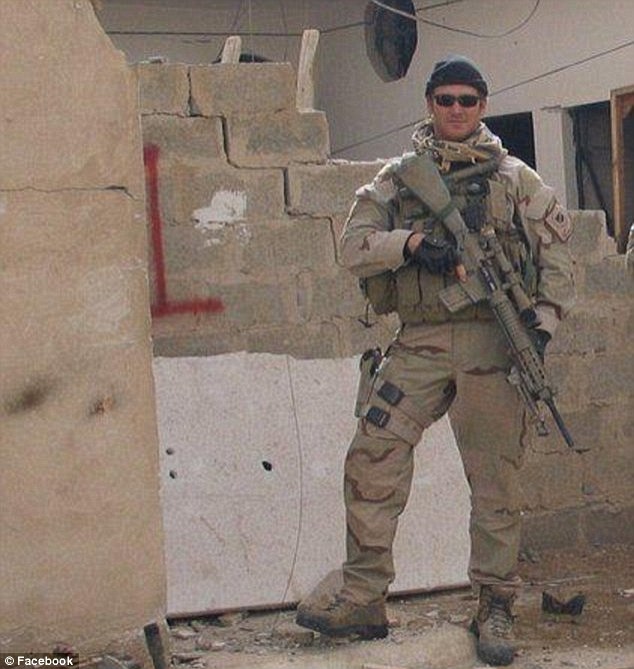 Back in June, I reviewed Chris Kyle's American Sniper: The Autobiography of the Most Lethal Sniper in U.S. Military History
.  I gave the book a thumbs up — it was an enjoyable, informative read about life on the front lines from a tough guy who became a SEAL, and then went on to become, as the title says, the most lethal sniper in U.S. Military history.  Along the way, Kyle picked up, just to name a few the honors bestowed upon him, two Silver Stars, five Bronze Stars with Valor, and two Navy and Marine Corps Achievement Medals.
One of the things that struck me about Kyle's book was how earthy and irreverent it was.  I compared it to Marcus Luttrell's equally enjoyable, but very different, Service: A Navy SEAL at War
, which struck a more reverent note.  Kyle was a rough, tough man, who lived hard and loved his wife and family with the same passion he brought to everything else he did.
That rough, tough, passionate, loving man managed to survive front line service in Iraq only to die yesterday in Texas when a crazed former Marine shot him and Chad Littlefield at point blank range, killing both:
The deadliest sniper in US history has been shot dead at point blank range by a veteran suffering from post traumatic stress disorder.

Chris Kyle, 39, was blasted in the back by Eddie Ray Routh, 25, after taking him on an outing to a shooting range to help him deal with his demons.

Routh also allegedly shot dead his neighbor Chad Littlefield, 35, who was on the trip too.
I'm not blind to the irony that a man who made his career shooting people died by being shot. I don't have to go to Left wing blogs to know that they're probably celebrating this "karmic" end to his life. This point of view is, of course, wildly and completely wrong.
As Kyle fully understood — as every person on a battlefield has understood — there is a difference between war time and peace time. During war time, an enemy is arrayed against you and yours. If you don't kill him, he will kill you, and your friends, and your family. Provided you are fighting against a true enemy (one who genuinely seeks your destruction), killing in war is a righteous.
My Dad may have had nightmares about the Nazis coming to kill him at El Alamein, but he never had nightmares about the Nazis he killed.  Individually, I have no doubt that there were decent men amongst the Nazi troops, men who were patriots, rather than genocidal maniacs.  When a country goes to war, decent individuals too often find themselves on the wrong side.  Sadly, though, the nature of war means that, to destroy an evil nation, one has to destroy its military — including the cannon fodder forced into that nation's war.  Kyle understood this.
At home, though, in peace time, Kyle was not a crazed killer.  He was a family man and an educator.  He sought to protect innocents.  Living as a man of peace, in peace time, his murder was just as terrible as it would have been if he'd spent the last decades being an accountant, rather than a SEAL.
I enjoyed the funny, rough, pragmatic man I met in Kyle's book.  If you haven't read it, I bet you'd like him too.  Perhaps now is the time to buy the book, since I'm sure his wife and children will need the royalties from its sales.