More on the tenant from Hell currently occupying the White House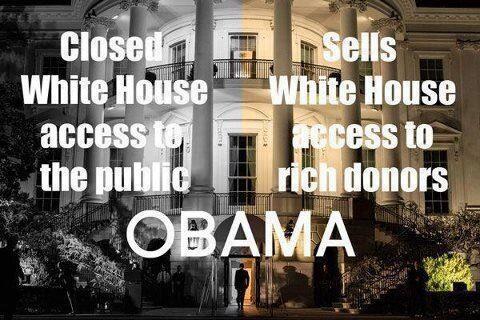 I re-posted the image I put up earlier, because it's a perfect companion-piece to this Charles C.W. Cooke article:
We are now firmly ensconced in the brutal Age of the Sequester, and things in America are grave. The federal government, we learned on Wednesday, is so strapped for cash that the president has been forced to cut off the People's access to the home he's borrowing from them. He didn't want to have to do this, naturally — "particularly during the popular spring touring season." But then Congress just had to go and acquiesce in measures that the president himself had suggested and signed into law. How beastly! We axed 2.6 percent from a $44.8 trillion budget, and now the president can't even afford the $18,000 per week necessary to retain the seven staff members who facilitate citizens' enjoying self-guided tours around the White House.

The executive mansion is not in that much trouble, of course. It's certainly not in sufficiently dire straits for Air Force One ($181,757 per hour) to be grounded, or to see the executive chef ($100,000 per year) furloughed, or to cut back on the hours of the three full-time White House calligraphers ($277,050 per year for the trio), or to limit the invaluable work of the chief of staff to the president's dog ($102,000 per year), or to trim his ridiculous motorcade ($2.2 million). If Ellen DeGeneres wants another dancercize session or Spain holds another clothing sale, the first family will be there before you can say "citizen executive." Fear ye not, serfs: Austerity may be the word of the week, but the president is by no means in any danger of being forced to live like the president of a republic instead of like a king.
Read the rest of Cooke's article here.