A study in contrasts: man versus pathetic excuse for a man
I'm too old to get all dreamy about Prince Harry.  I do think, though, that he has matured nicely, from a callow, useless person into a fully functioning human being.  Part of this comes from his deep, abiding commitment to his military service.  Here's a great video of Harry sort of waffling along about life, until reality intrudes.  He looks incredibly attractive running off, not just because he's a very fit, young male specimen, but because he's running off to do meaningful, responsible, traditionally manly work. (The moment I describe occurs within the first 40 seconds of the video.):
And then there's this totally embarrassing moment showing the unmanly, metrosexual Obama using our military forces to shelter him from a few drops of rain.  I follow that video with one that I think is nicely on point, as well as with some useful pictures that I present in the most petty spirit possible:
Is this what he's worried about?
And speaking of unmanly, it's impossible to ignore Obama in his mom jeans on a girly bike, especially when contrasted with George Bush?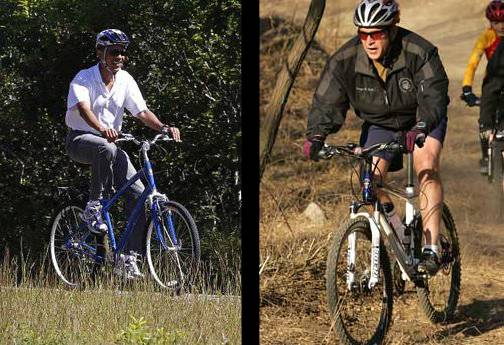 And if you can't throw a baseball (and need to do so in those mom jeans again), man up and confess that you can't before you make a fool of yourself: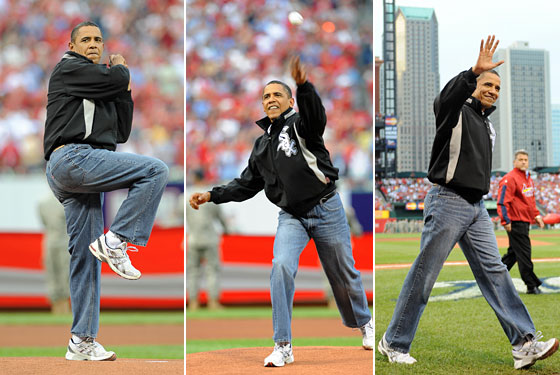 And lastly, I know they all do make-up for TV. It's just that he looks so happy in the moment: