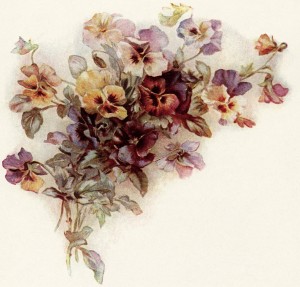 Work and family call, but that doesn't mean I'm not sneaking quick peeks at articles that I can then share with you.
Is the global warming tipping point nearing?  It will inevitably happen, but far too late to save the billions of dollars wasted, the lives lost in revolutions it fomented (e.g., Egypt's tumultuous years were caused, in significant part, by rising food prices attributed to shortages as Egypt's food was diverted to America's biofuel), and the generation of children raised in apocalyptic fear.
My bet is that New York's going to revert to savagery very quickly under Mayor de Blasio, and I have no sympathy for the more than 70% of New Yorkers who voted for him.  I have the deepest sympathy for the small remainder who are about to face Progressive Armageddon.  The Clintons, however, are banking on the hard-Left's success in New York.
Speaking of de Blasio, he's auditioning for the role of "bad guy" in a remake of Bless the Beasts and Children, since his first policy initiative means killing off animals (in this case, horses).
It's Obama versus the Church, with Obama claiming to know more about Church doctrine than the Church does itself.  Hubris plays out in interesting ways.
The disaster that is America's adoption system.  The dreadful numbers — hundreds of thousands of children languishing in foster care — are directly attributable to the Democrat's racial agenda, which bars adoption "miscegenation" (meaning that whites are barred from adopting non-whites).
Lebanon is getting sucked into Syria's civil war.  Expect human casualties on a massive, hitherto unseen-in-the-Middle-East scale.  Obama will wring his hands and then side with whichever strongman he can find to give him cover.  Currently, those strong men reside in Moscow and Tehran.  This will not end well — although it may give Israel something of a respite as Muslims take a break from trying to kill Jews — ultimately these internecine battles between Sunni and Shia spill over all sorts of borders.
I'm with Jonathan Last:  2014 will be the year Obama's chickens come home to roost.  Or as another Illinois politician once said, "You can fool some of the people all of the time, and all of the people some of the time, but you can not fool all of the people all of the time."
Keith Koffler is always interesting, so I enjoyed his analysis of the Duck Dynasty versus GLAAD match-up.
And if you were wondering where Bloomberg played Nanny in New York, here's the list.