Thursday thoughts (and Open Thread)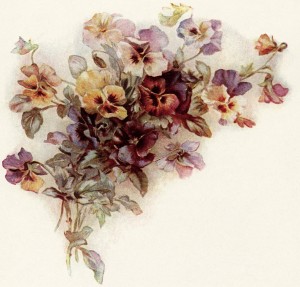 I have not spent my time wisely today, but there are some things that crossed my radar that I think you'd like:
It's not just because Mike McDaniel was kind enough to link to me that I bring to your attention his long, thoughtful article about gun ownership.  I'm suggesting that you read it because it's wonderful.  I'm studying it carefully for the next time I find myself engaged in a debate with someone fanatically and foolishly against guns.
An example of this type of person would be the Stanford Law Professor who made the oft-repeated, and invariably stupid, argument that the Founders intended gun control to be limited to weapons in existence at the time they enacted the Second Amendment.  Under that rationale, of course, freedom of the press is limited to articles that are handset by printers' devils; the only available forms of execution (which is authorized under the Constitution) are beheading, hanging, and shooting; and the only religions entitled to protection are those in existence in 1791.
It is plain as a pikestaff to anyone who is not an Ivy League academic that the Founders, who had just ended a long rebellion against their own government, intended for civilians to have access to weapons as good as their government's weapons, just in case that government ever took a turn to tyranny.  It's ridiculous that this Stanford guy gets paid for being that stupid.  Honestly!  I could be that stupid for free — and if you paid me, I'd actually try to be smart.
***
I sat next to Judge Carlos Bea at a luncheon last week.  Nice man.  Glad to see that he stuck up for the Constitution — although, seeing as he sits on the 9th Circuit, he's a minority.  I have my doubts about therapeutic relief from gayness, but I have my doubts about lots of promises that therapy makes.  The one thing that I don't doubt is that the California legislation at issue is a form of speech and that the Ninth Circuit is squashing such speech.
***
What do you do when modern Scandinavian sensibilities clash with a three-thousand-year-old religious imperative (in the case of Jews) or a fourteen-hundred-year-old religious imperative (in the case of Muslims)?  The Scandinavians say that it's unfair that these religions decrease men's sexual satisfaction.  Of course, in Africa, more and more men are saying "To heck with sexual satisfaction.  We're circumcising ourselves because we don't want AIDS."  Yet another clash there — sexual pleasure versus disease control.  (Circumcision also protects women from certain sexually transmitted diseases.)
***
Ace is a good writer.  In a few salty paragraphs, he savages the Italian criminal justice system.