Quick links for Tuesday night (and Open Thread)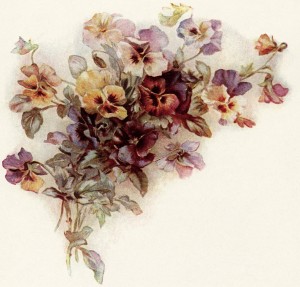 I have to return to my perpetual motion machine, but before I do, I wanted to throw out a few quick links to things I thought were interesting.
Second Amendment supporters cheered when the 9th Circuit (the 9th Circuit!!!) ruled that counties cannot concealed-carry licenses by reserving to themselves the power to determine whether someone is in genuine fear for his life.  The Marin County Sheriff finds this ruling offensive, primarily because no one ever schooled him on the Second Amendment:
Marin County Sheriff-Coroner Doyle criticized the ruling, saying it "essentially eliminates the authority of local sheriffs and chiefs of police to establish a 'good cause' standard for granting or denying concealed weapons permits that is reflective of the individualized community standards where they serve." Doyle said he is a "strong supporter of the 2nd Amendment, but believe this latest court ruling unreasonably expands the scope of that constitutional guarantee, enabling people not only to arm themselves for protection inside their homes and businesses, but also in areas that are open to the public where possession of a concealed firearm has until now been a crime."
Apparently Sheriff Doyle's copy of Second Amendment reads as follows:  "A well regulated militia being necessary to the security of a free state, provided that this militia is made up solely of government employed or authorized citizens, the right of the people to keep and bear arms inside their homes if they first get government permission based upon a bureaucrat's determination that they might be in danger shall not be infringed."
Me?  I think that's a pretty lousy version of the Second Amendment and, thankfully, it's not the real deal.  If Doyle and others would like to have the Second Amendment changed, they need to follow the Constitution's amendment process, not simply misread the actual document.
***
Sometimes statements just demand a snarky, sarcastic response.  Take for example President Obama's boastful statement that the stimulus worked, never mind the job-market contraction, sneaking inflation, rising food and fuel costs, etc.  Certainly Obama couldn't care less about these picayune issues, for he said "Anybody who says we can't compete when it comes to clean energy technologies like solar and wind, they have had to eat those words."  (Emphasis mine.)  To which the obvious riposte is, yeah, and words are all that they've got left to eat, what with no jobs, no money, no fuel and no food.  I was going to say "What a maroon," but Bugs Bunny's favorite insult seems too mild when compared to this man's arrogance and insensitivity.
***
I'm not making it up about rising fuel prices.  Dan Greenfield (aka Sultan Knish) has a long, depressing post about the way the green energy movement, which has enriched the Leftist nomenklatura is leaving increasing numbers of people in the First World cold and hungry, with periodic bouts of death thrown in for good measure.
***
Doug Ross has a cartoon panel that eviscerates Leftist thinking in three frames.